Product Details

Finally, an Organic Vegan Plant Protein Isolate Option!

Carriejune has been taking supplements for years, knows what ingredients have worked for her, and has created the highest quality formulations to take personally AND share with y'all! All Minibeast Supplements are Informed Sport Certified and Banned-Substance Free!


Everyone knows an adequate amount of protein in your diet is required for muscle growth, and we can only eat so much protein!  With Minibeast Earth Pro, gone are the days of holding your nose and chugging down a chalky, stomach churning protein shake. We've created a formula that tastes incredible while providing a full 20 grams of pure organic vegan plant protein isolate!

Earth Pro is an advancement in non-dairy protein supplements combining three of the highest quality plant proteins available. Our formula mixes and digests easily, is gluten free, dairy free, and produces superior texture with no grit or grainy feel often seen with other protein powders. Earth Pro is an excellent choice for individuals consuming a plant-based diet or for those with food allergies or sensitivities. Use Earth Pro to make a tasty shake, bake, cook, and so much more!*

100% Organic Pure Plant Protein Isolate

Balanced blend of Pea Protein Isolate, Brown Rice Protein, Pumpkin Seed Protein and Hemp Seed Protein]

No dairy, soy or wheat containing products




Suggested Use:

Mix one scoop with 10 to 12 ounces of cold almond milk, water, or your favorite beverage. Or, blend into a smoothie, shake, or your favorite cooking or baking recipes.

For optimal shake taste, swap water for low carb milk (almond and coconut are our favorites!). Mix in a shaker cup or blender for 10 to 15 seconds. Not thick enough? Use less liquid. Too thick? Use more liquid.

Protect from heat, light, and moisture. Store at 15-30°C or 59-86°F.




*These statements have not been evaluated by the Food and Drug Administration. This product is not intended to diagnose, treat, cure, or prevent any disease.
View full details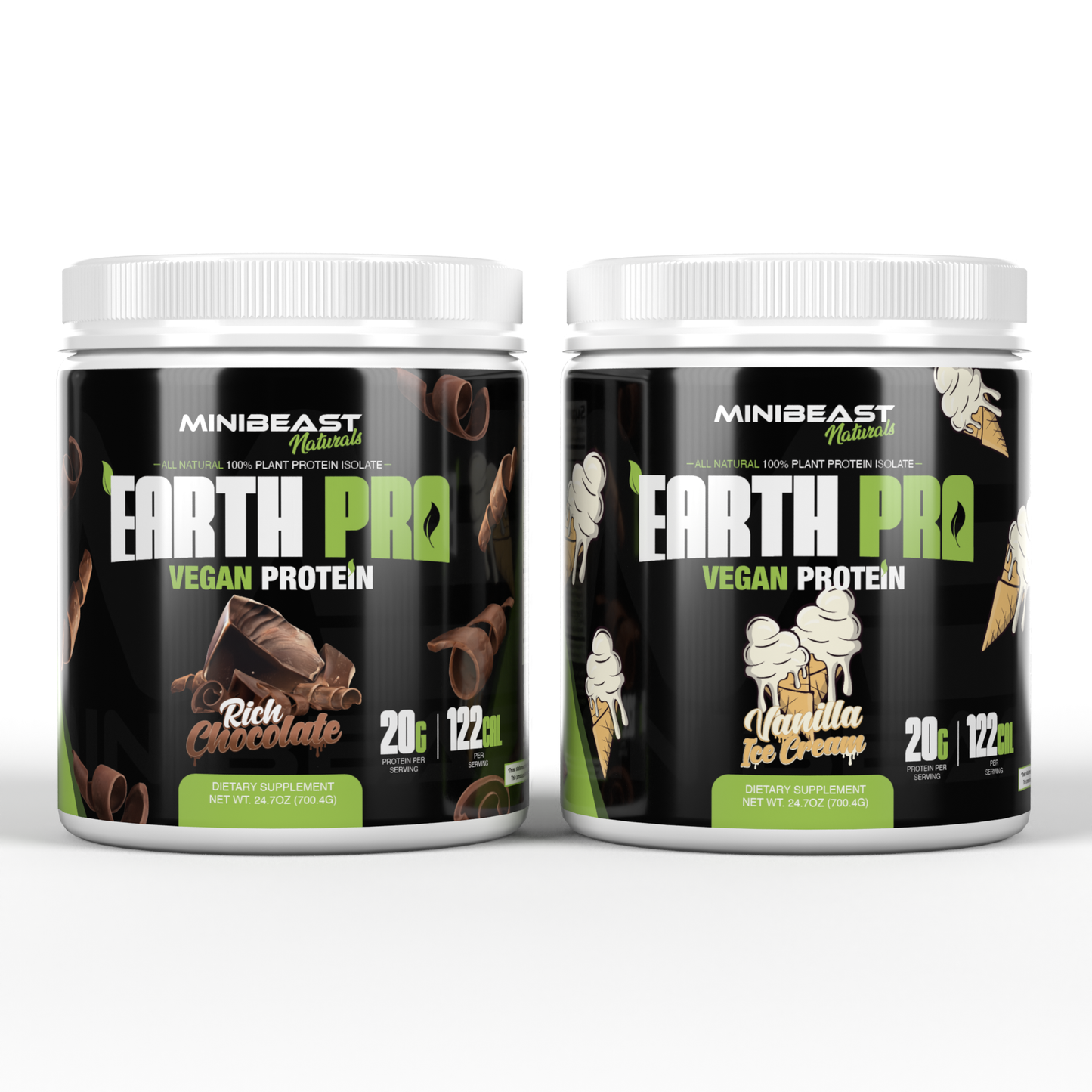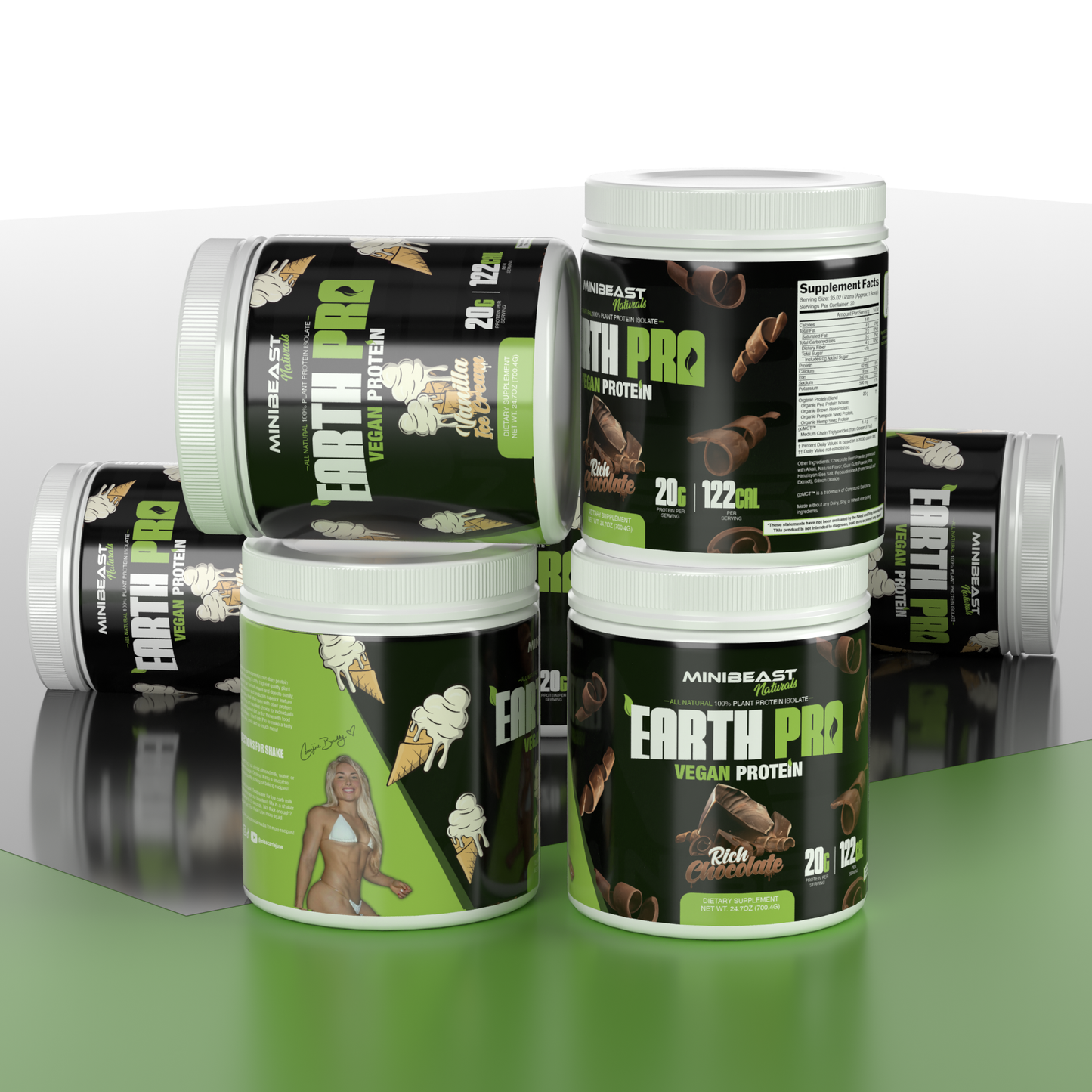 WHAT THE MINIBEAST
COMMUNITY IS SAYING