Product Details

Carriejune has been taking supplements for years, knows what ingredients have worked for her, and has teamed up with the best scientist in the industry/former professional bodybuilder Dr Jeff Golini to create the highest quality formulations to take personally AND share with y'all! All Minibeast Supplements are Informed Sport Certified and Banned-Substance Free!

Build lean muscle mass with Minibeast Full Amino Acids (FAAs). Another innovative product that to our knowledge is not being sold elsewhere. Amino Acids are the building blocks of protein. *All 21 amino acids are required for your body to build muscle. While most companies today are selling either Branched Chain Amino Acids (BCAAs) (3 of the 21 amino acids) or Essential Amino Acids (EAAs) (9 of the 21 amino acids), Minibeast FAAs has it all: 5 grams of BCAAs in the widely accepted 2:1:1 effective ratio, BCAAs have been shown to help prevent muscle loss and catabolism during intense exercise and while in a caloric deficit; Over 6 grams of EAAs which 

are required in your diet since the body cannot synthesize them in adequate amounts to maintain protein biosynthesis; and 2.5 grams of non essential amino acids which the body produces on its own but may not produce an 

amount necessary to optimize muscle growth! Leave nothing to chance, ensure your body has all the ingredients it needs to build lean muscle tissue with Minibeast FAAs.

Suggested Use:

As a dietary supplement, mix one serving in 8-12 ounces of cold water or your favorite beverage and drink during a workout.

Keep out of the reach of children. Protect from heat, light, and moisture. Store at 15-30°C or 59-86°F.

*These statements have not been evaluated by the Food and Drug Administration. This product is not intended to diagnose, treat, cure, or prevent any disease.
View full details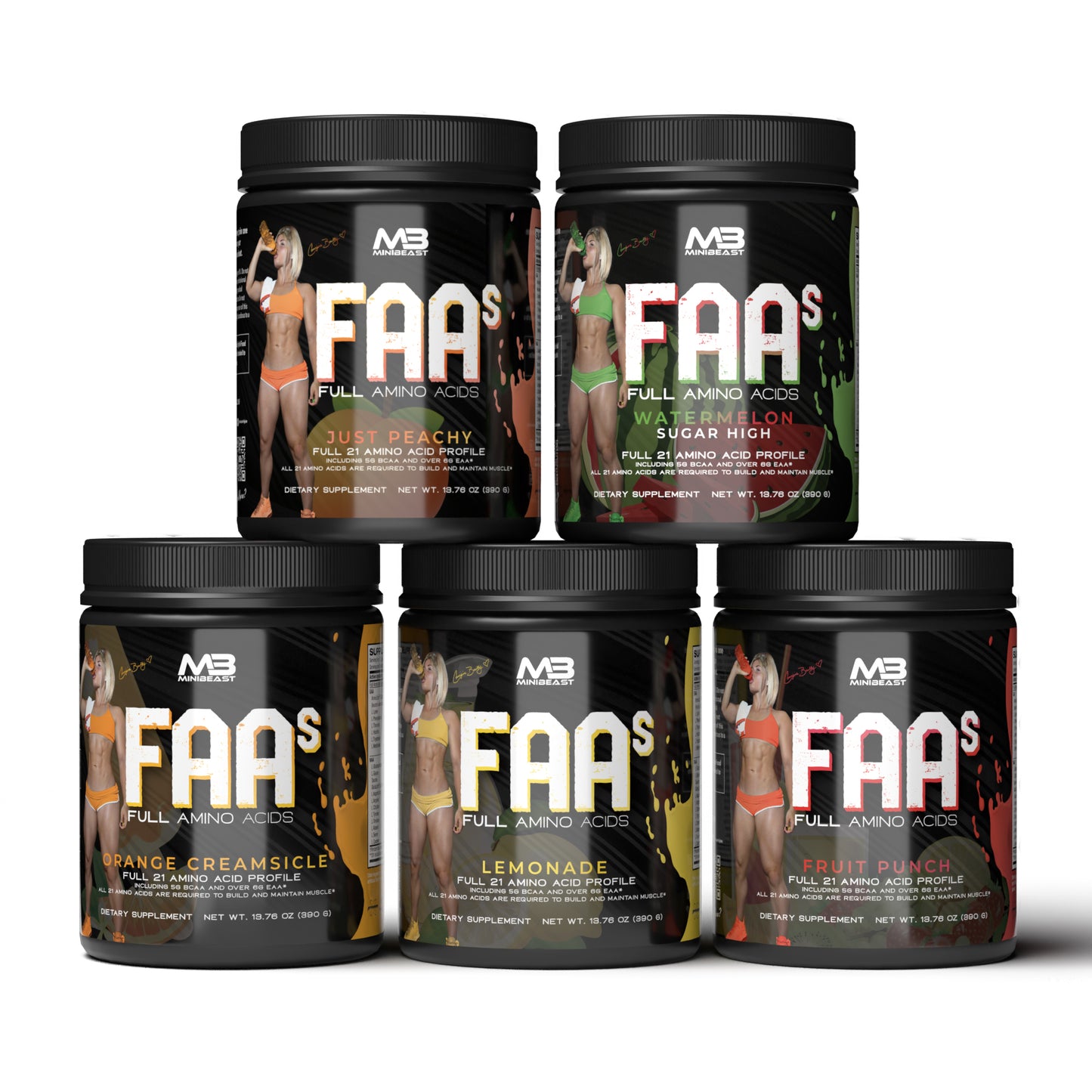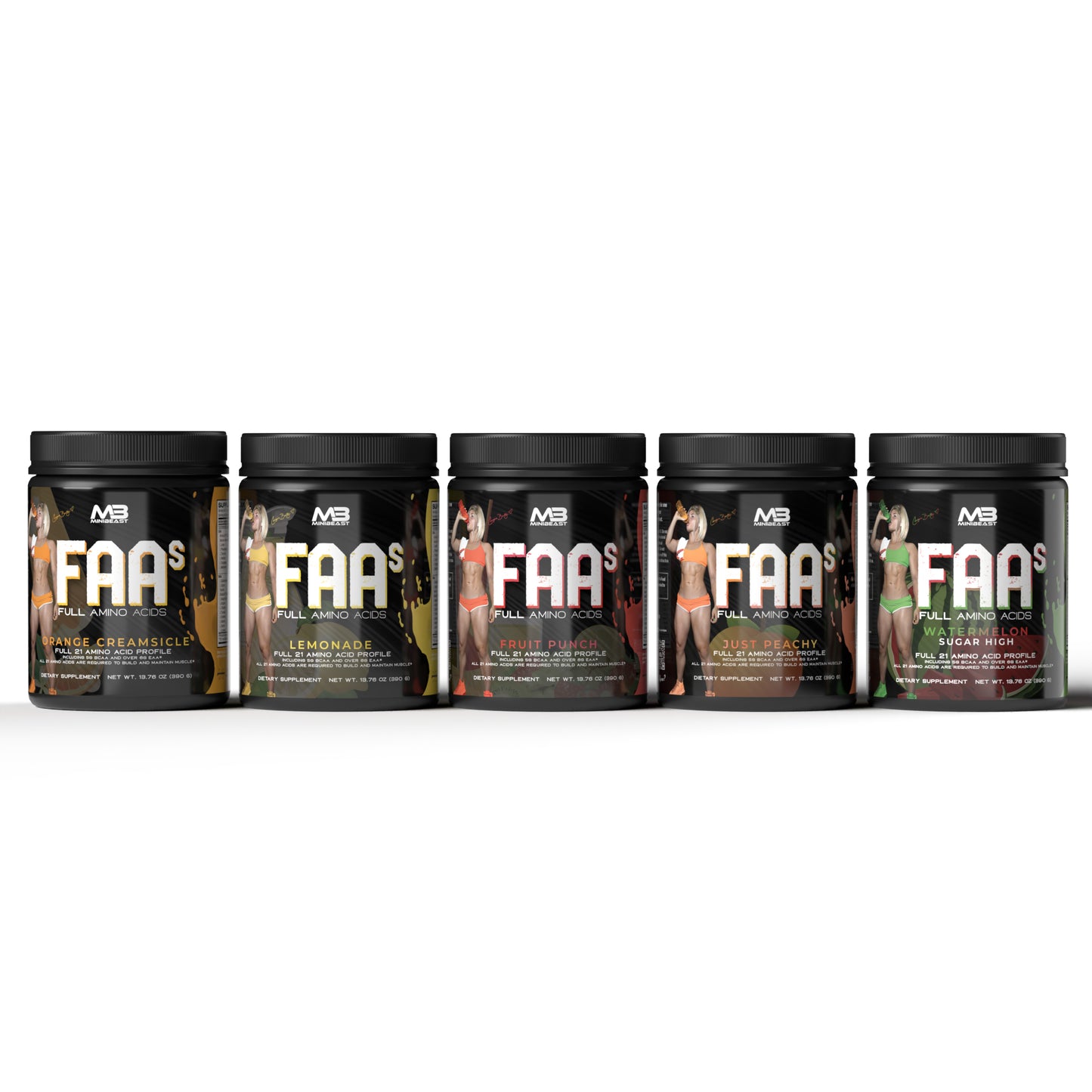 WHAT THE MINIBEAST
COMMUNITY IS SAYING