Regular price
$175.00
Sale price
$175.00
Unit price
per
Product Details

Turn-Dial Adjustment


MB Classic Adjustable Dumbbell ranging from 6.5 - 50 pounds. 


The ultimate at-home or travel dumbbell! 


No need for an entire dumbbell rack - all in one solution.


Cost Saving. Space Saving. ESSENTIAL.


With just the turn of a dial you can automatically change your weight from 6.5 lbs all the way up to 50 lbs. No more picking up 16 different dumbbells to get the results you want, this adjustable dumbbell replaces 16 individual dumbbells! The Minibeast Classic Adjustable Dumbbell is ideal for training at-home or on-the-go.


Perfect for the Minibeast 8 Week Total Body Transformation Challenge and all other Minibeast Training Programs! 


Weight selection options (in pounds): 6.5, 10, 11, 14, 15.5, 19, 20, 23, 24.5, 27.5, 29, 32, 36.5, 41, 45, 50.


The Minibeast Classic Adjustable Dumbbell has an ergonomic design that makes it extremely space-efficient, versatile and comfortable to use. To change the weight on the dumbbell, simply turn the dial on the side.


The MB Classic dumbbell is ideal for both newcomers and experienced trainers, as it helps you to start with lighter weights and progressively progress to higher weights as you increase muscle strength. By rapidly and easily modifying weight, you can use these for a wide range of various exercises.


Storage tray included. Stay organized with an intuitive storage tray that keeps your weights off the floor.


Material: Steel plates covered in vinyl for durability, comfort and non-marking.


Sold individually.

*Please be advised that due to tolerances in the manufacturing process, individual weight plates may vary slightly from their stated weight values.
View full details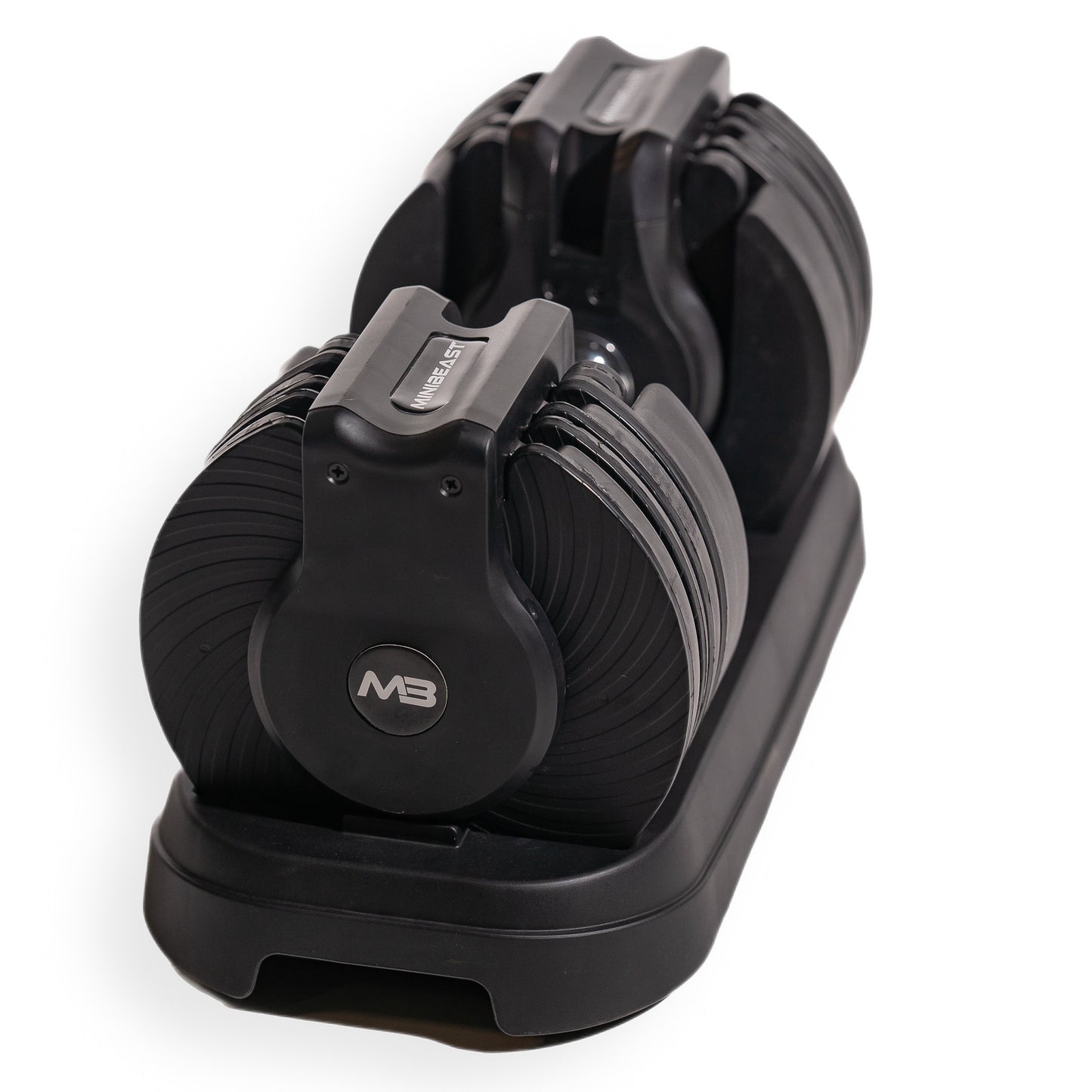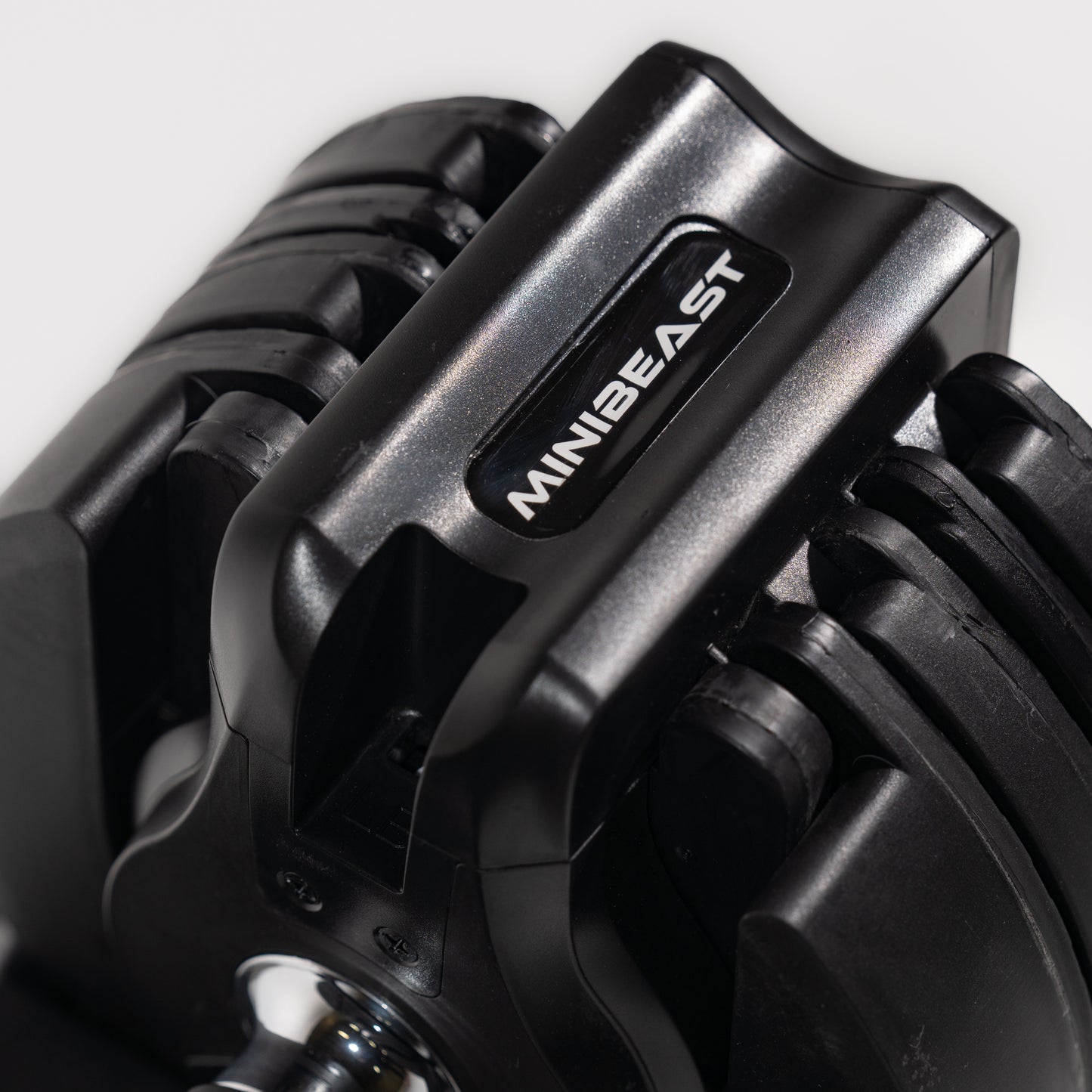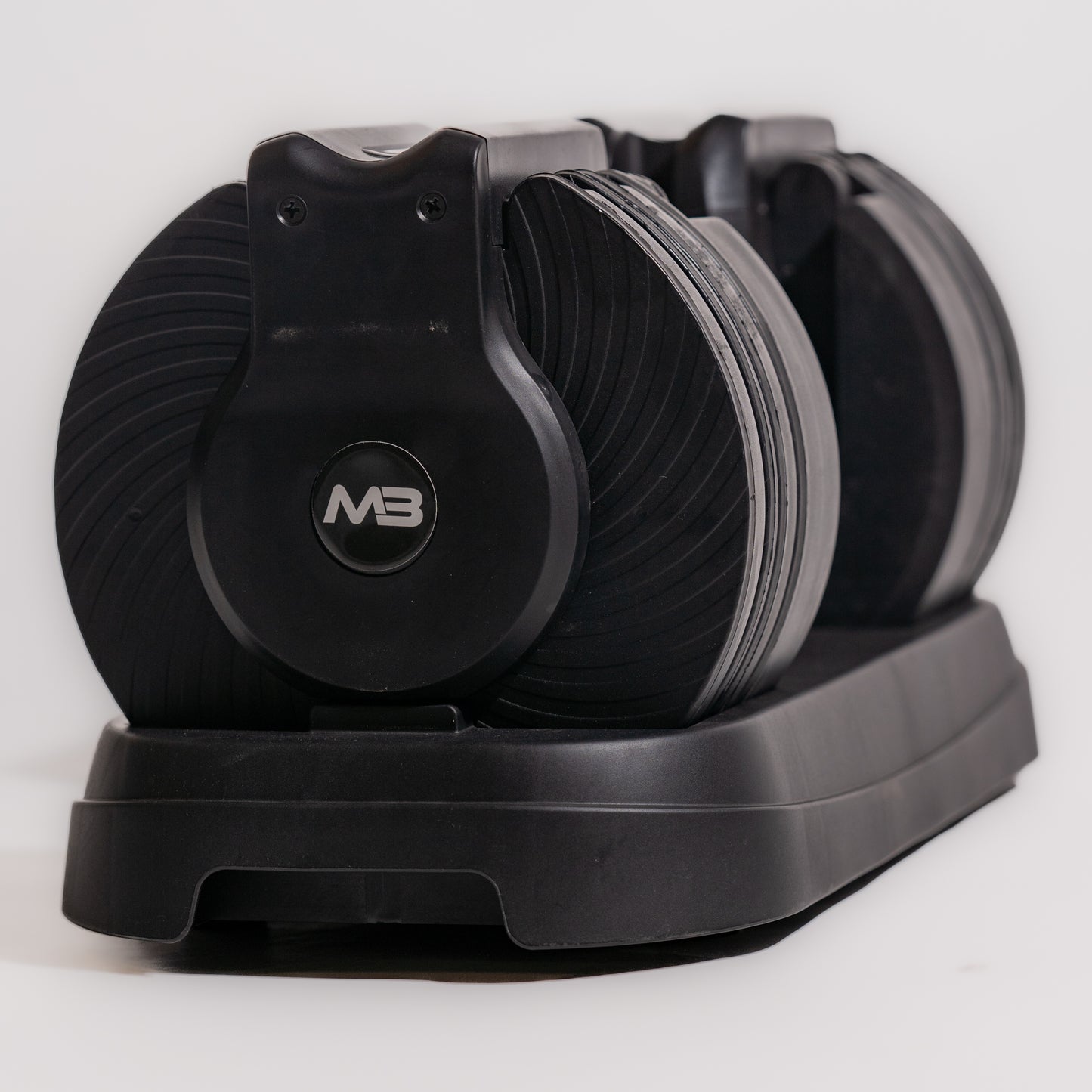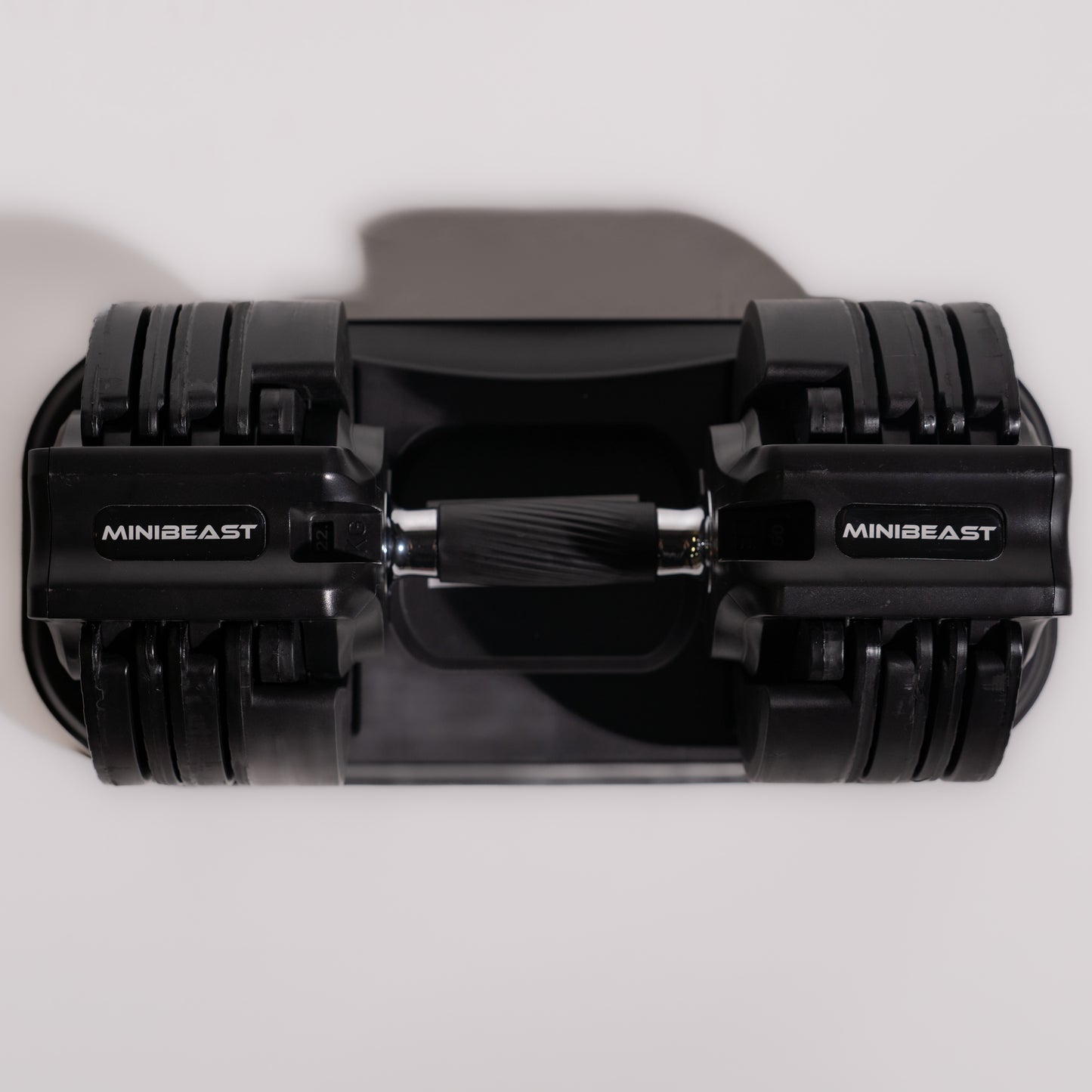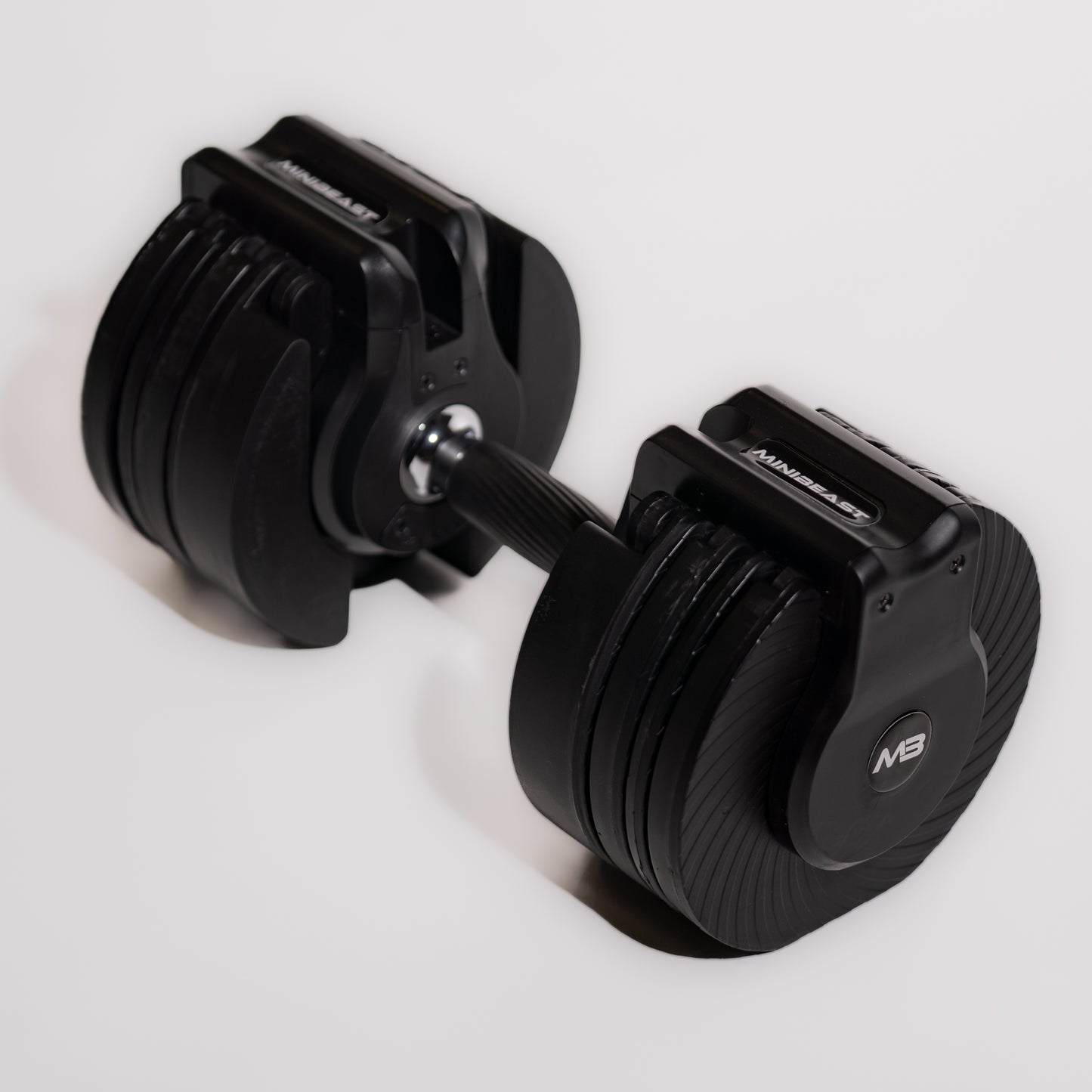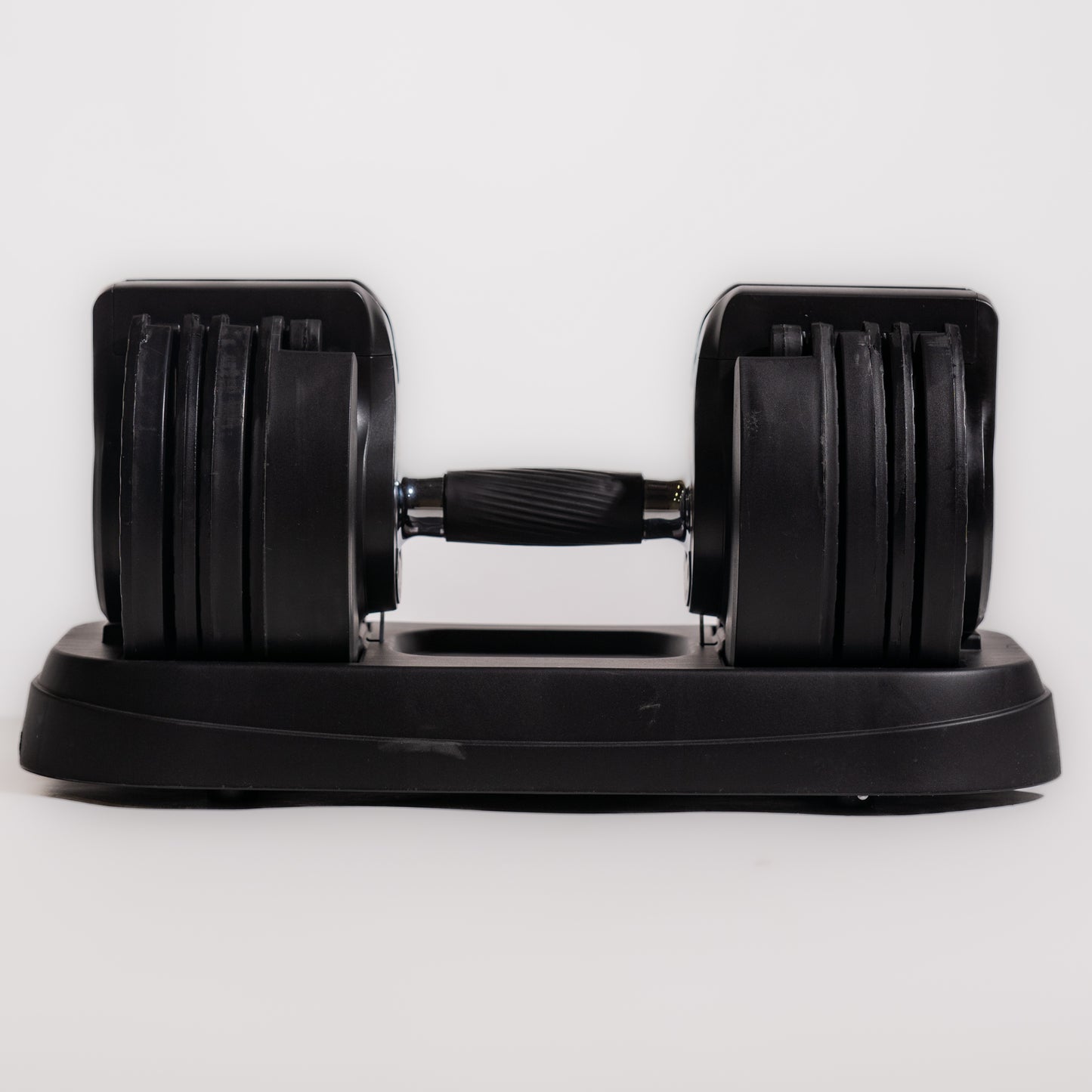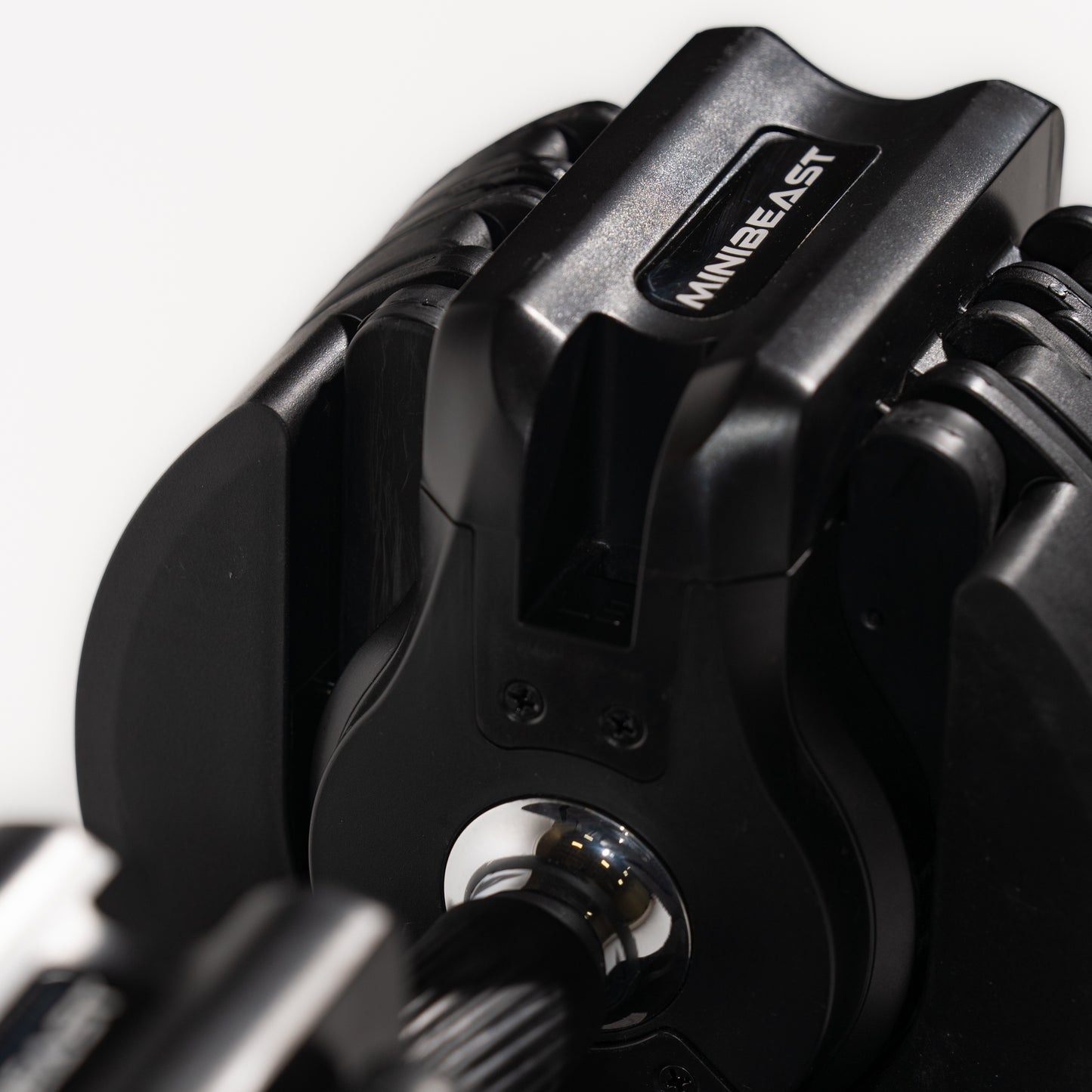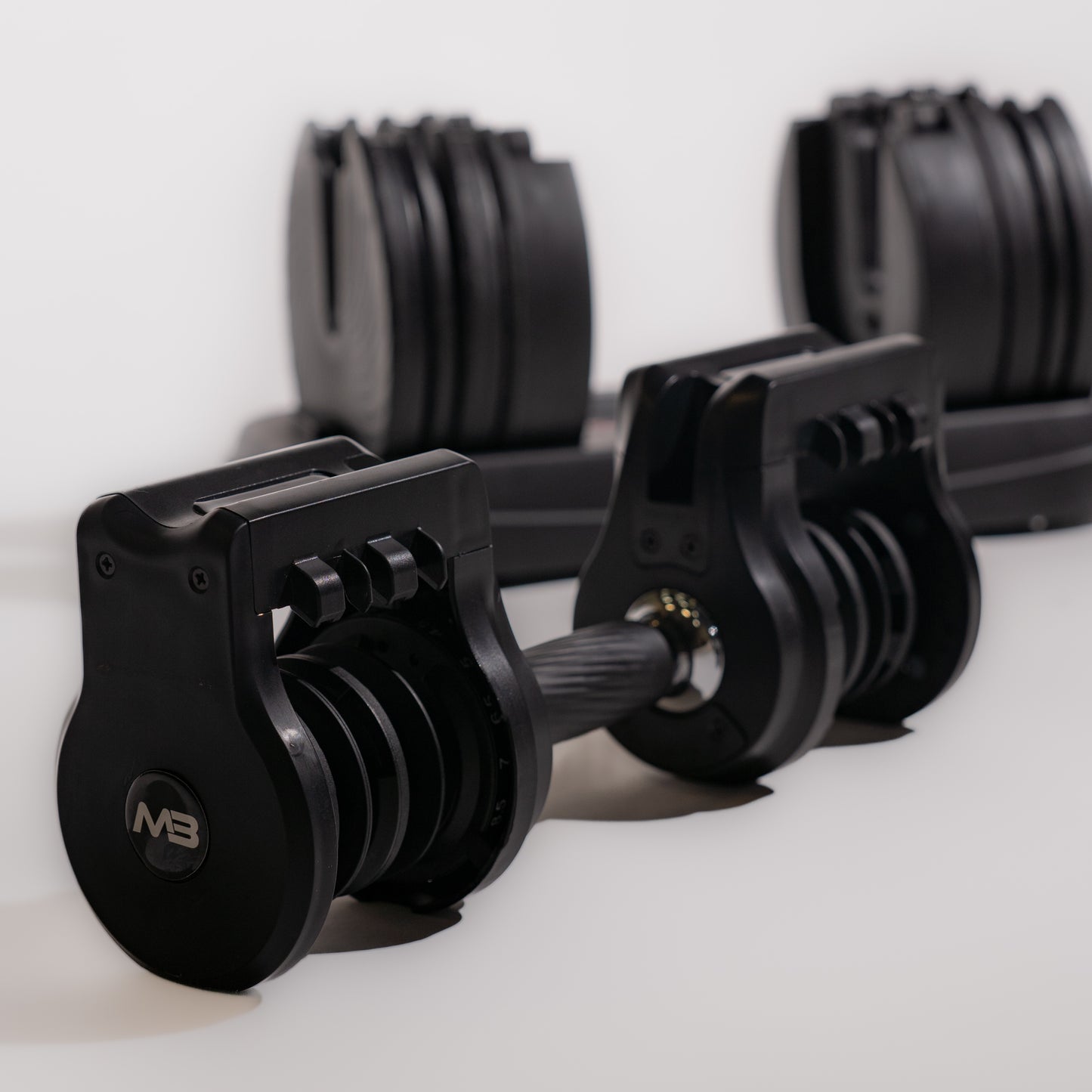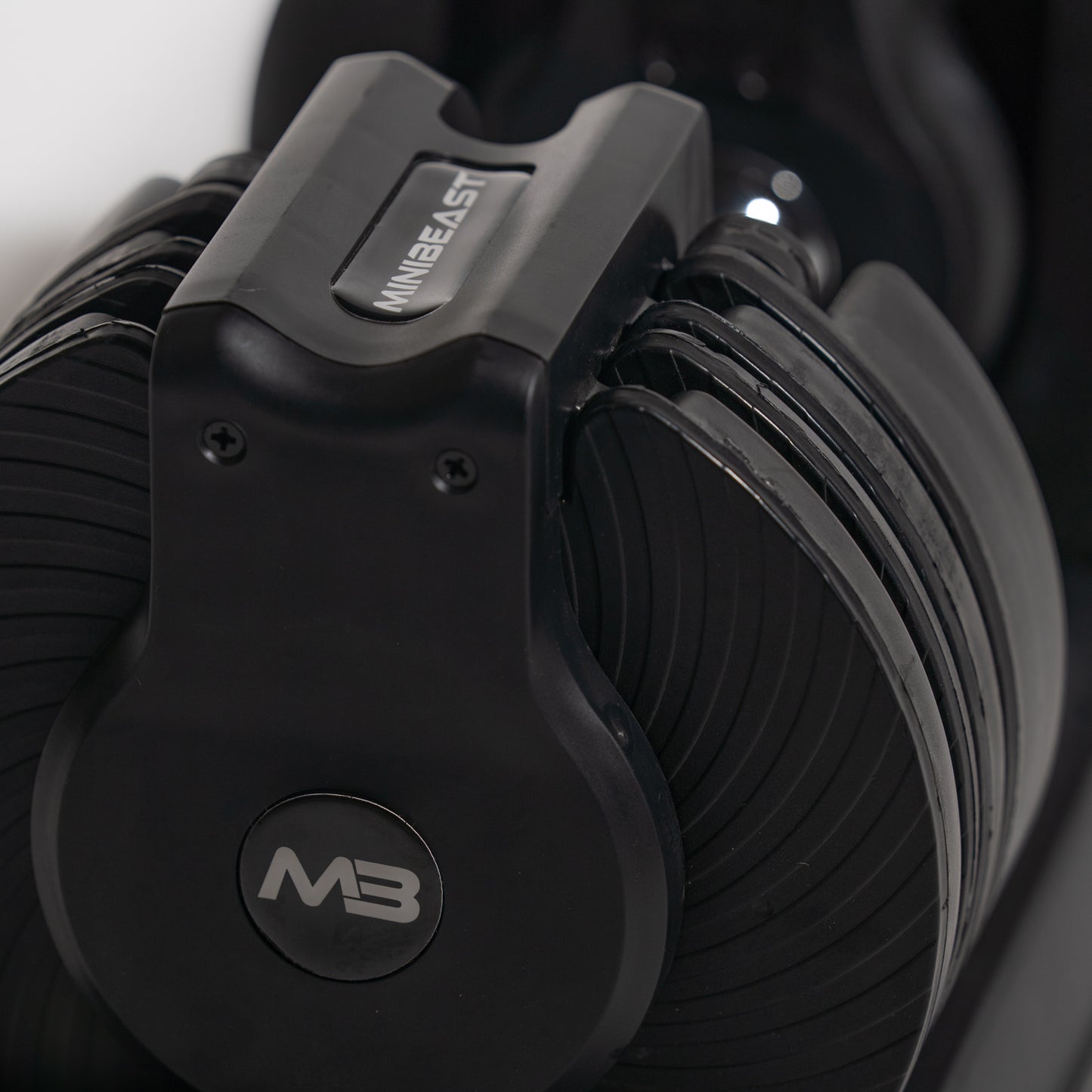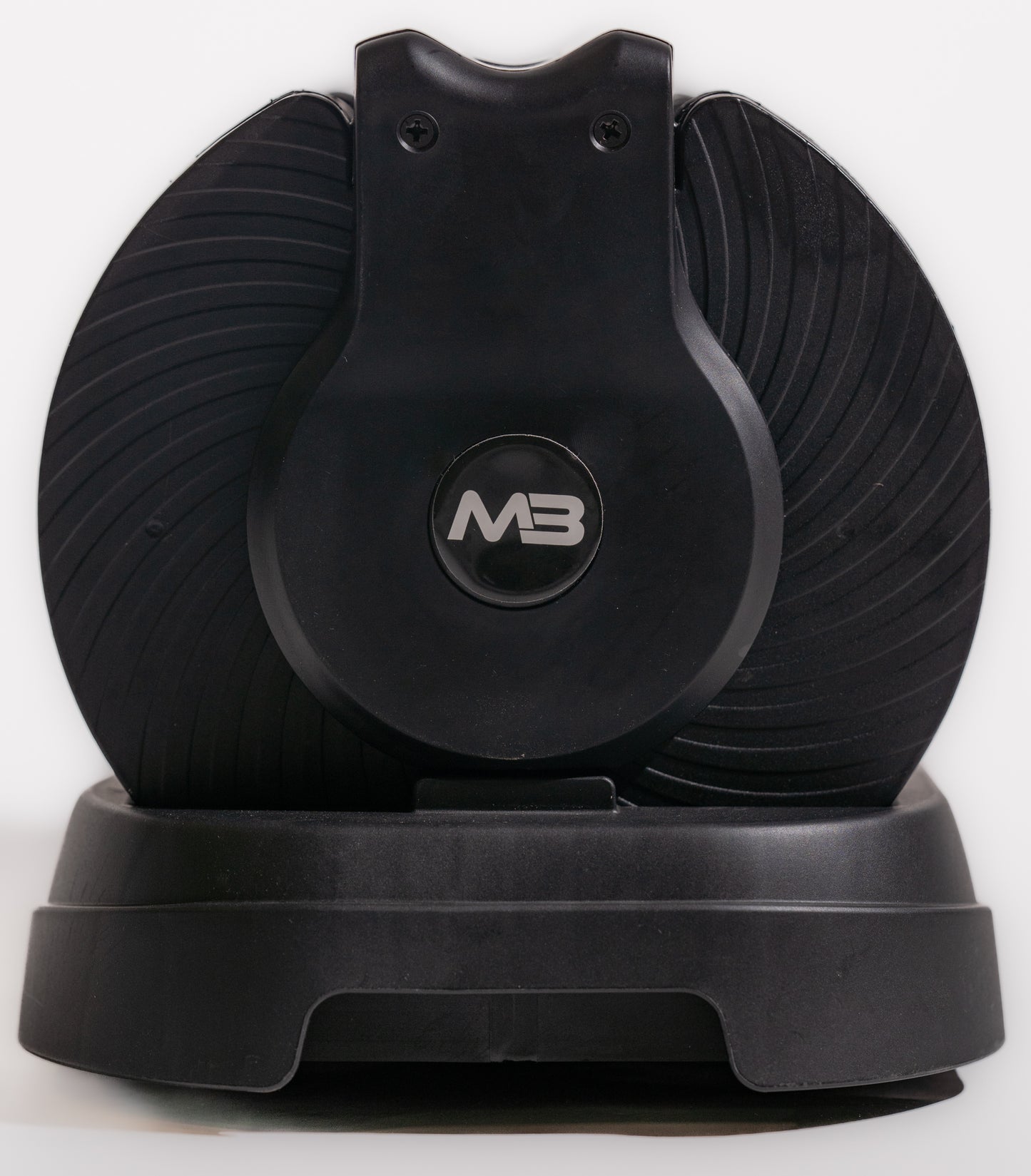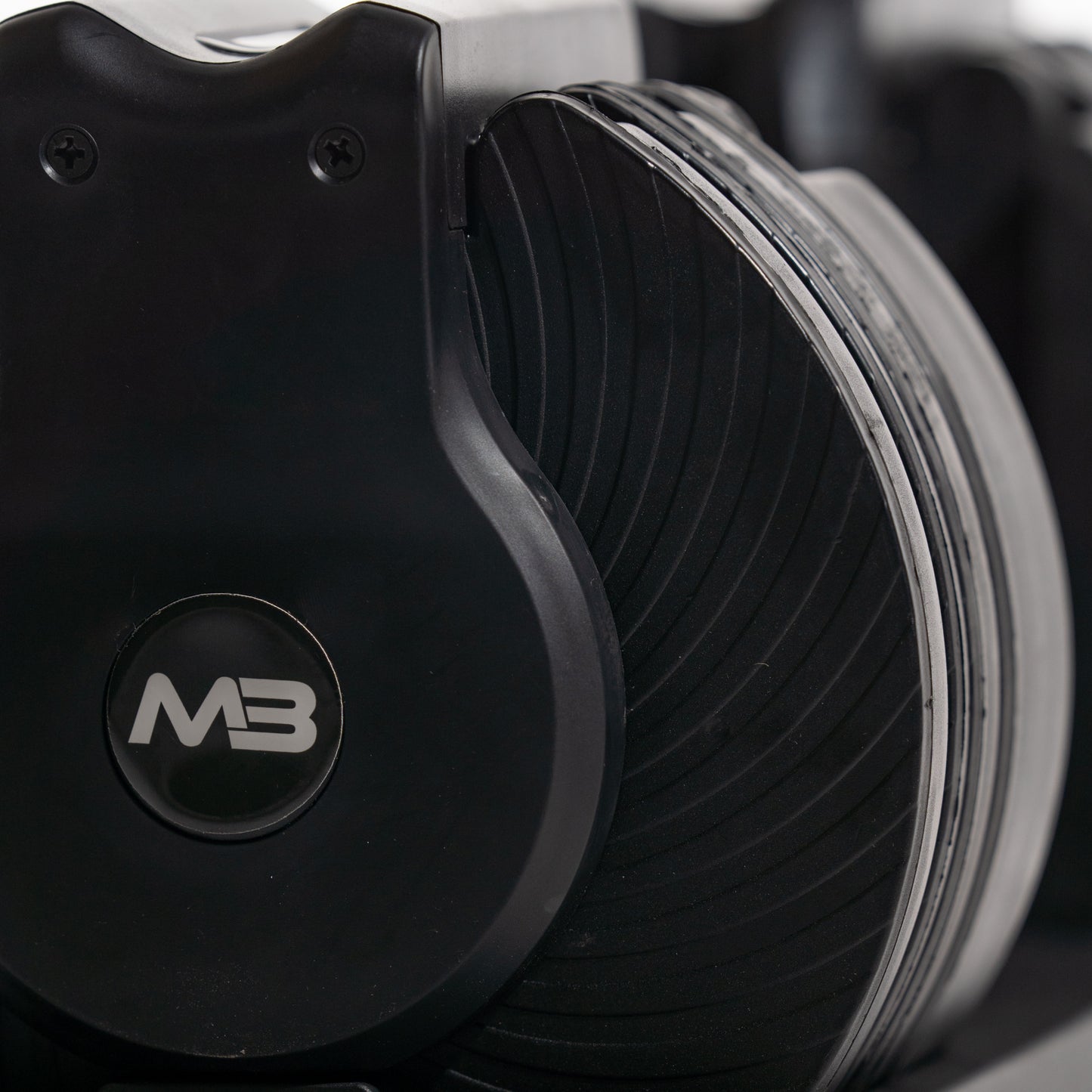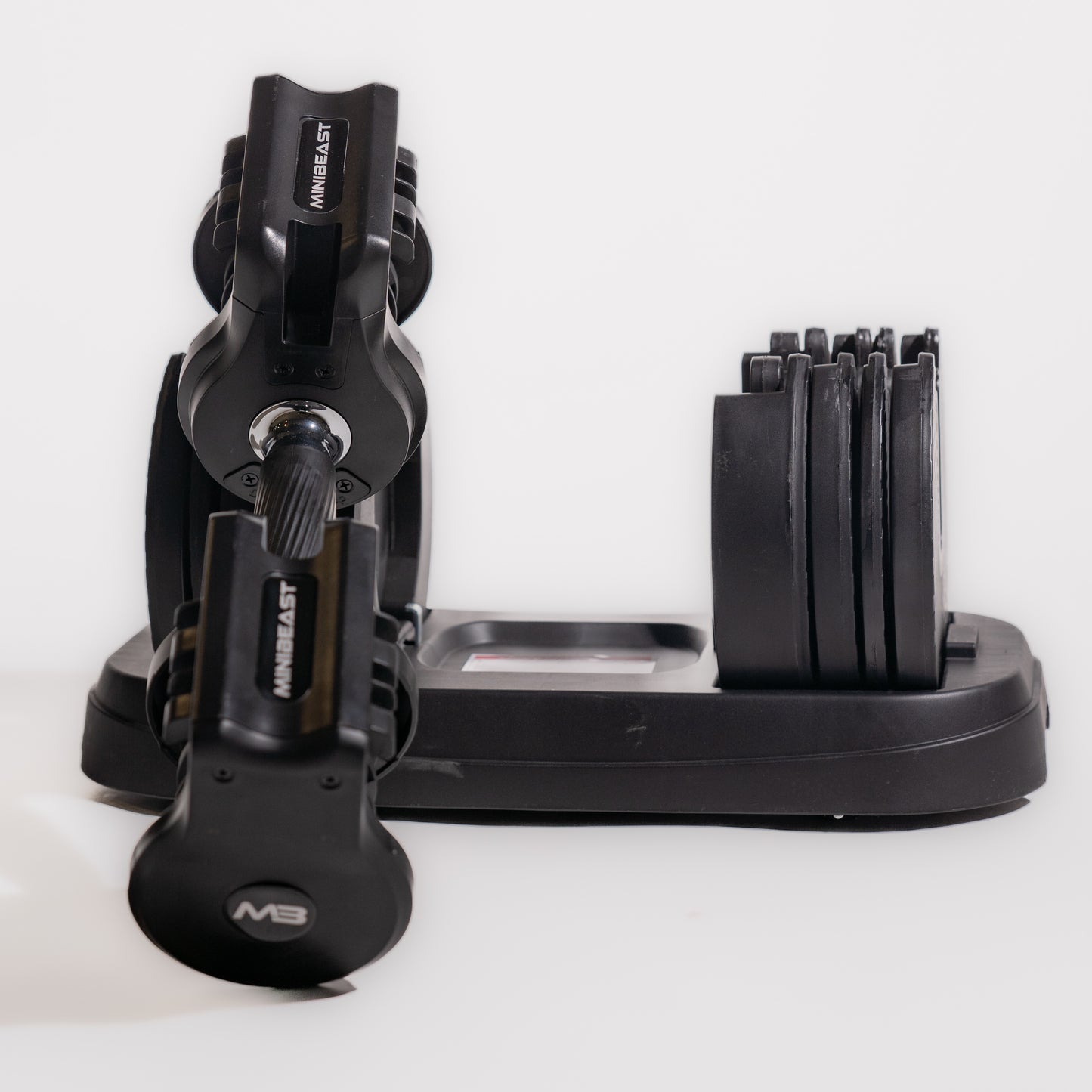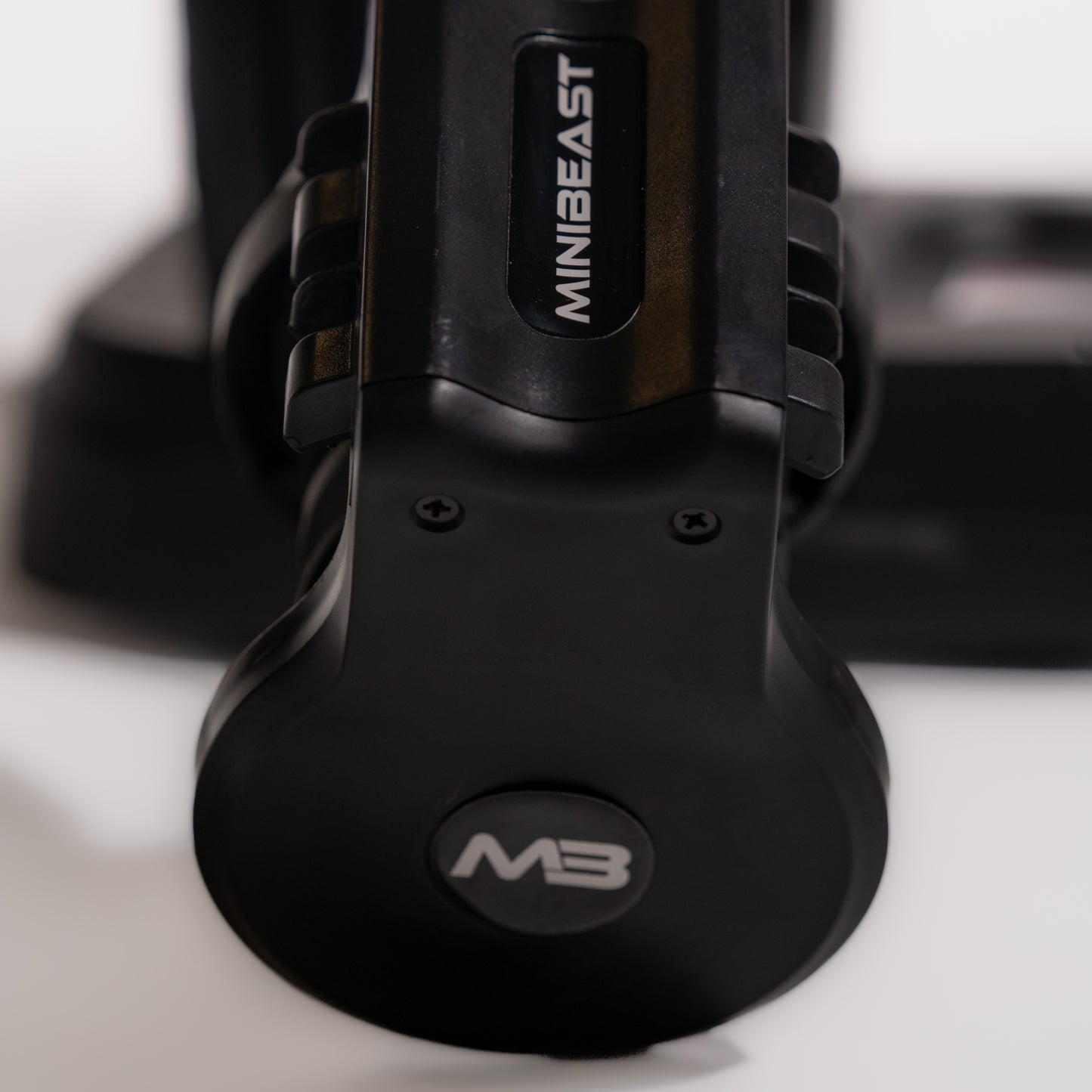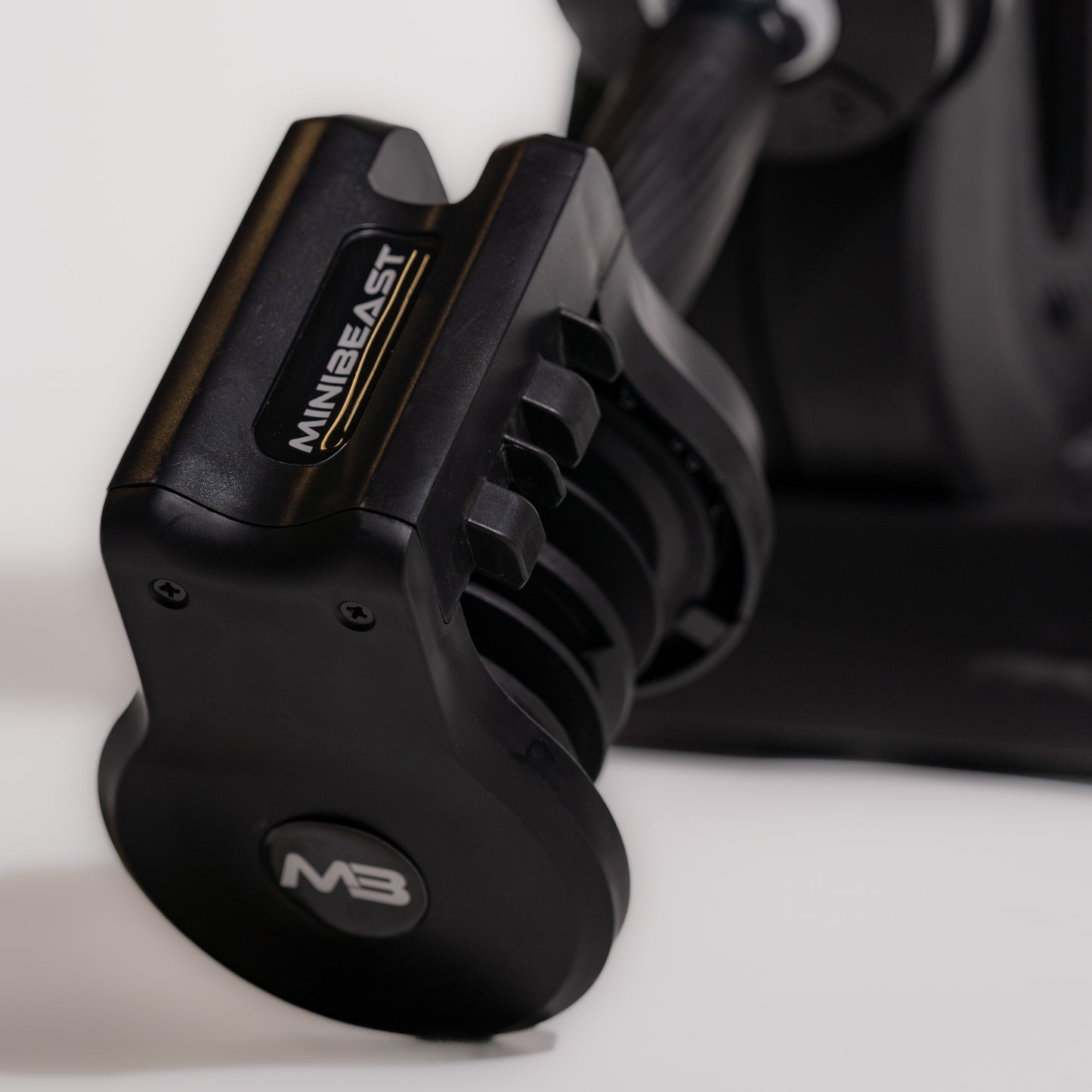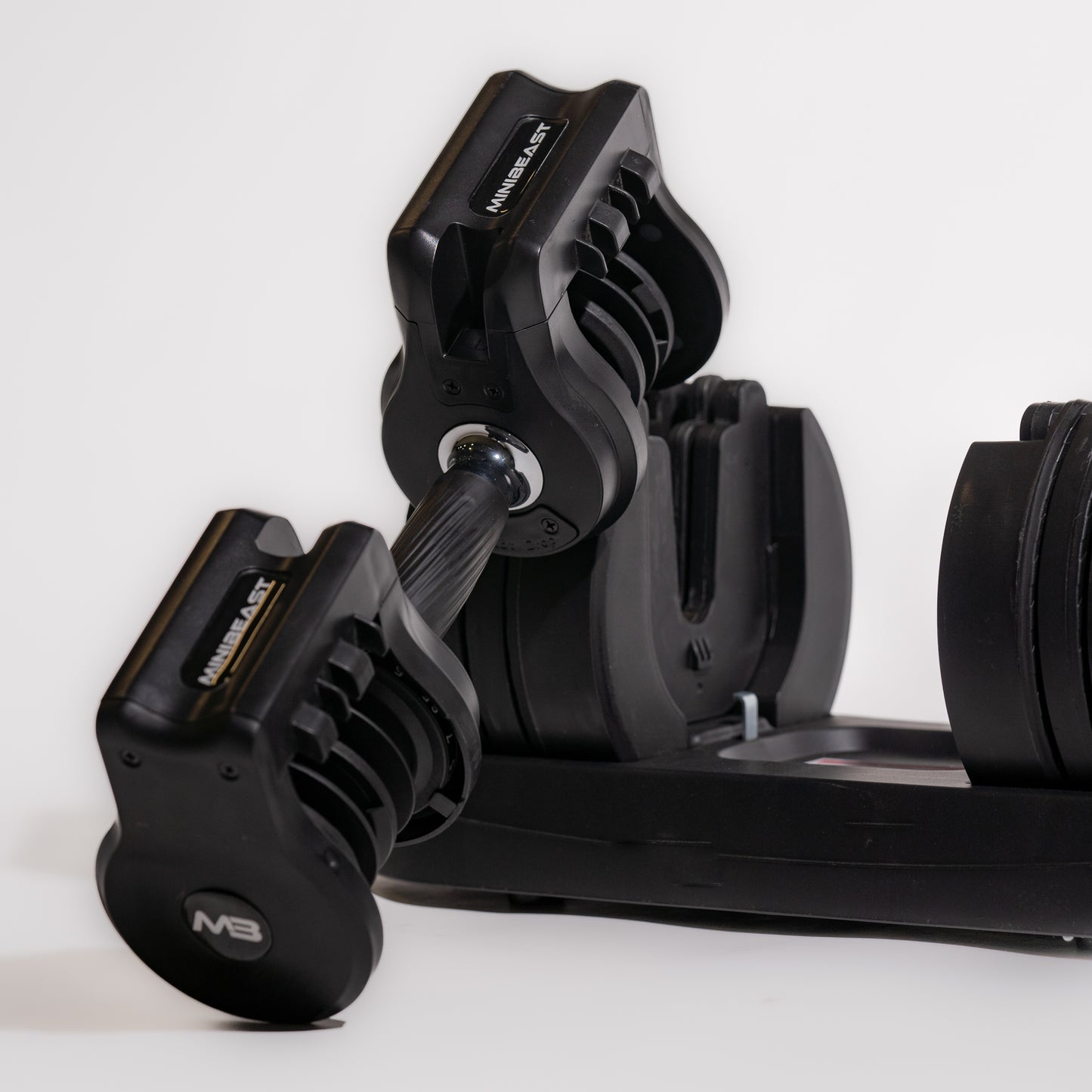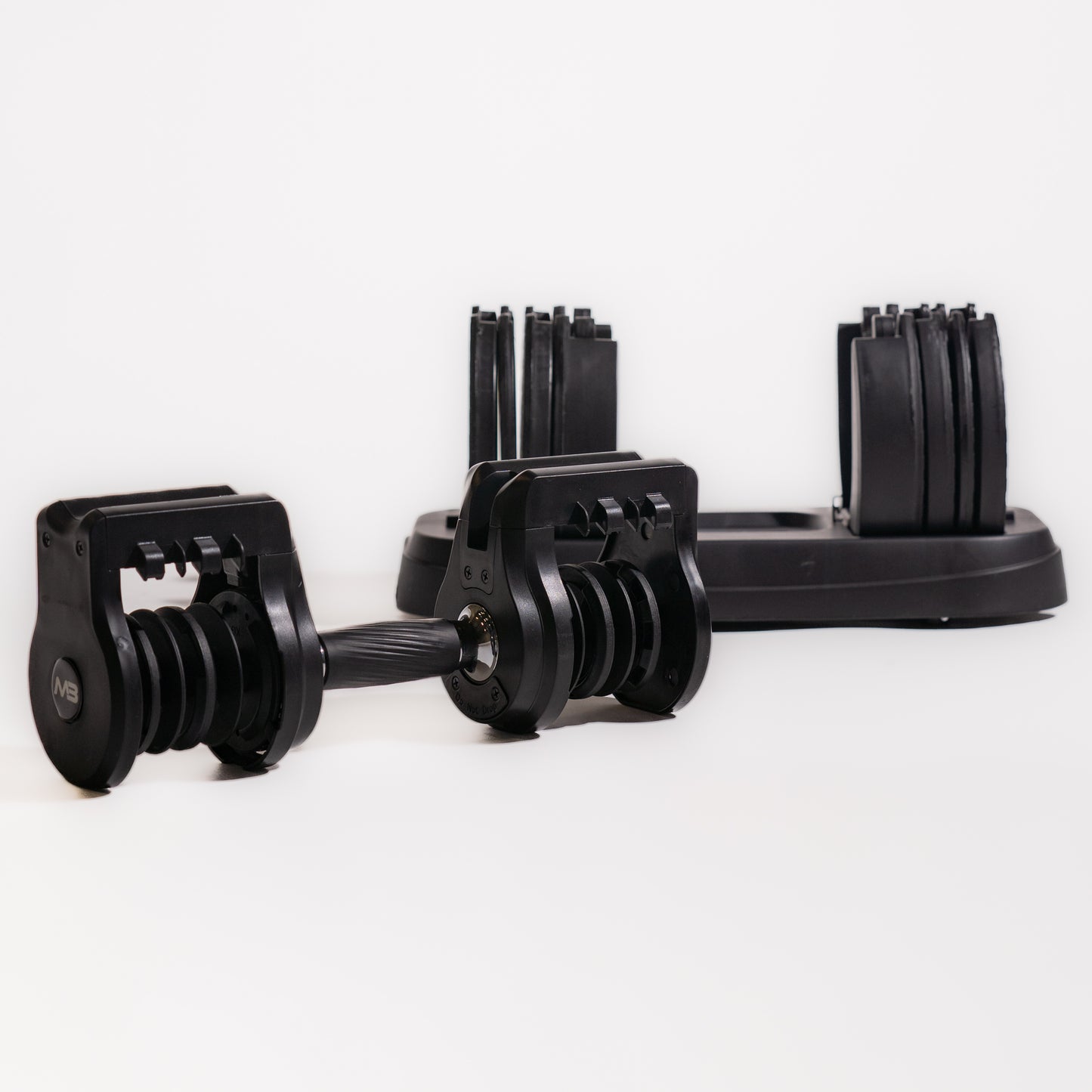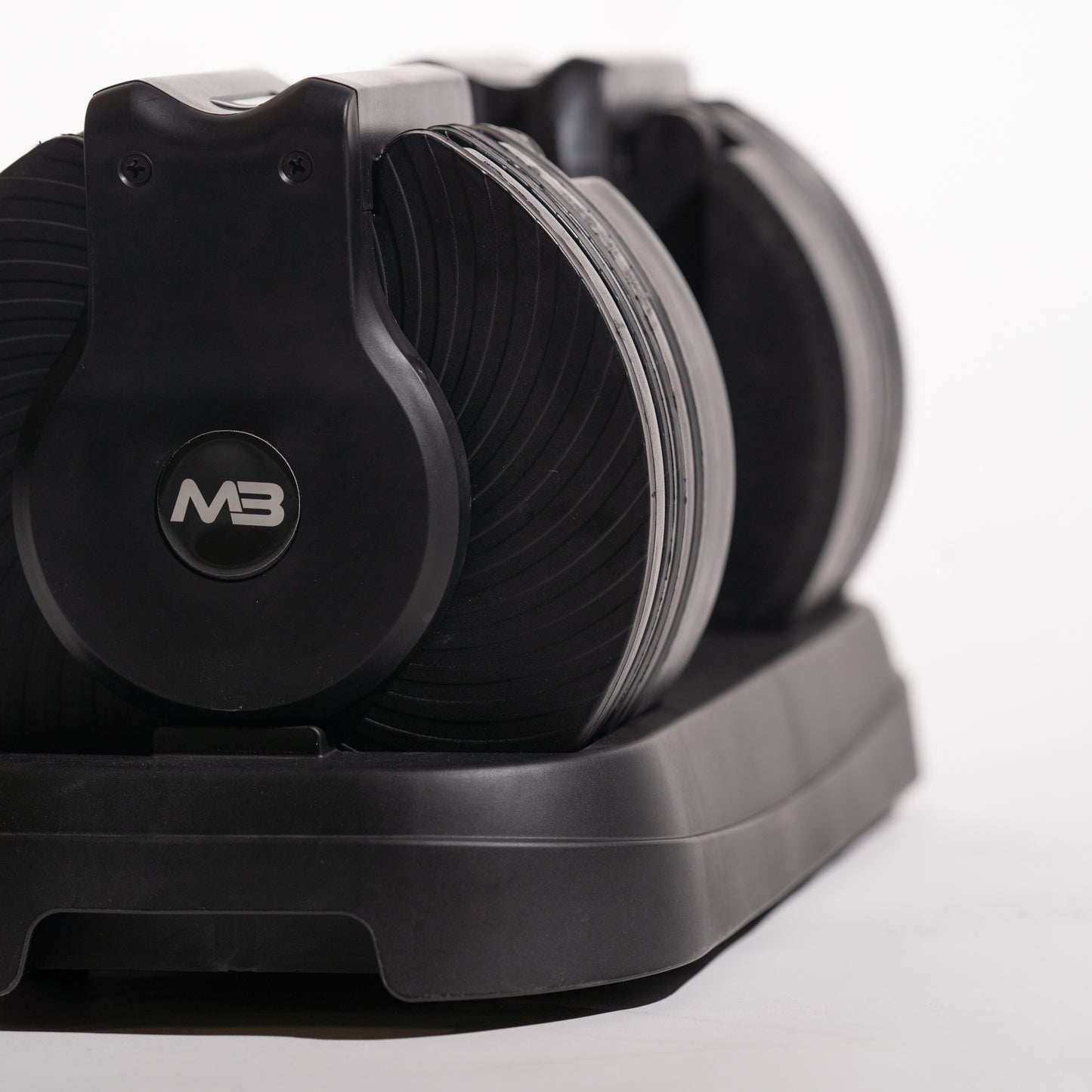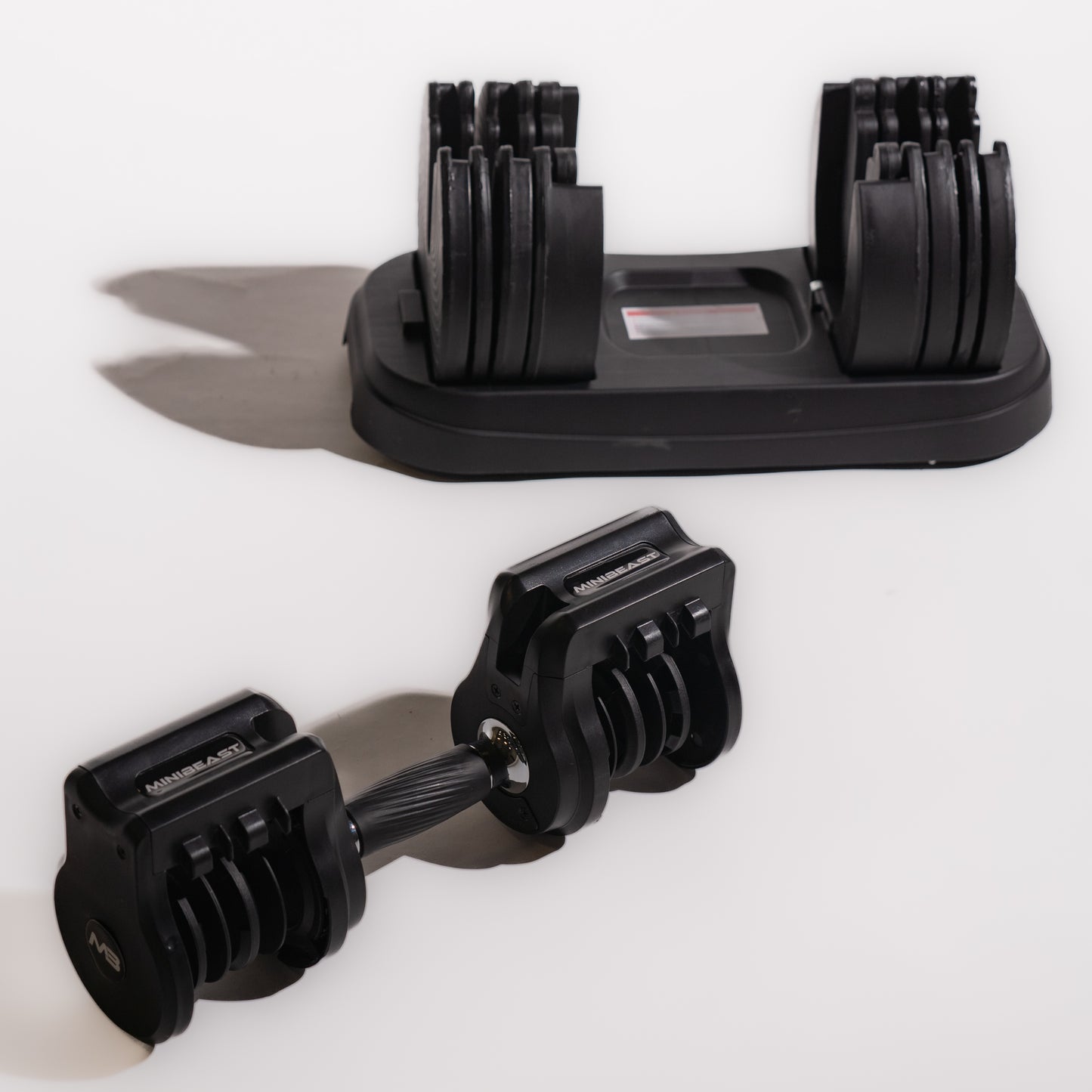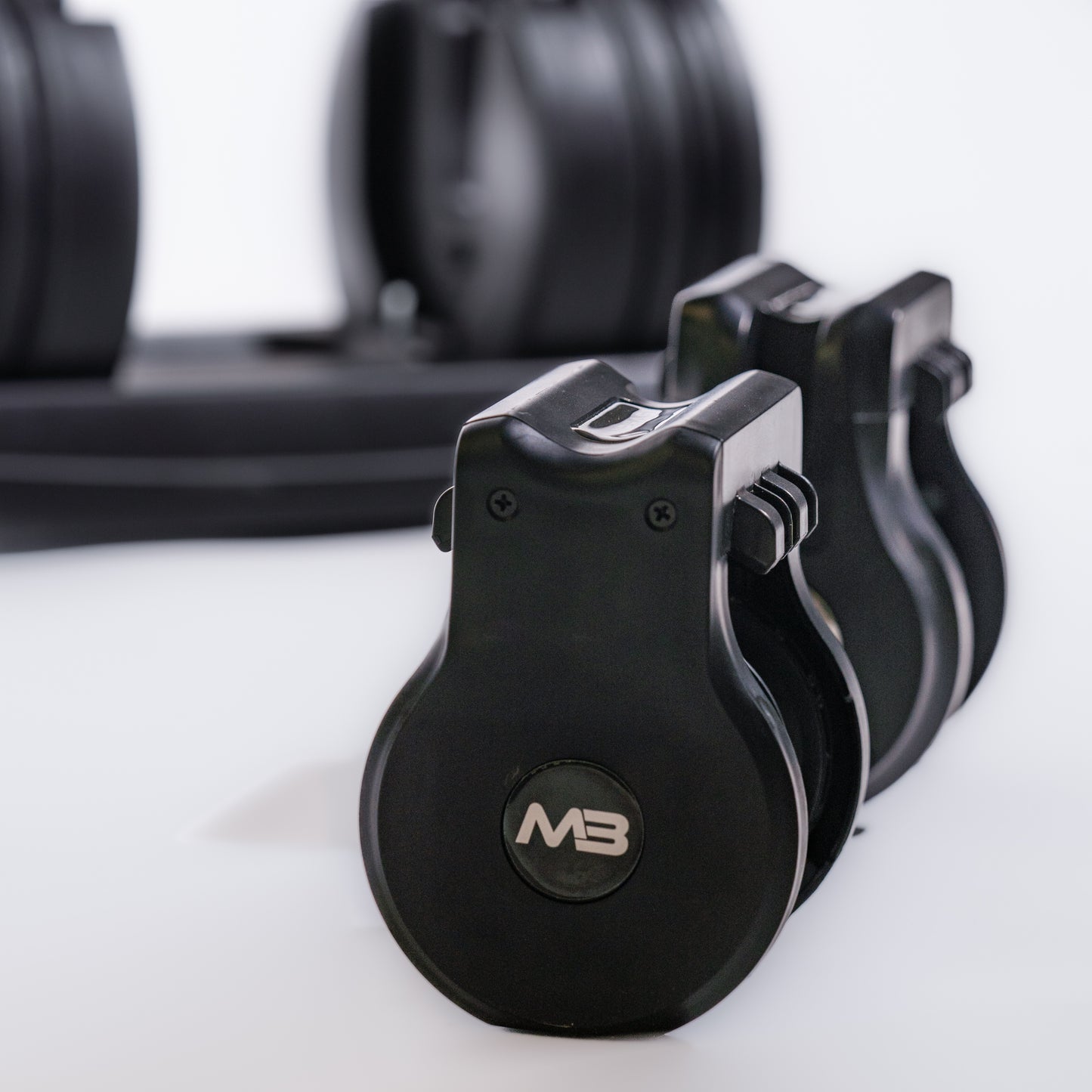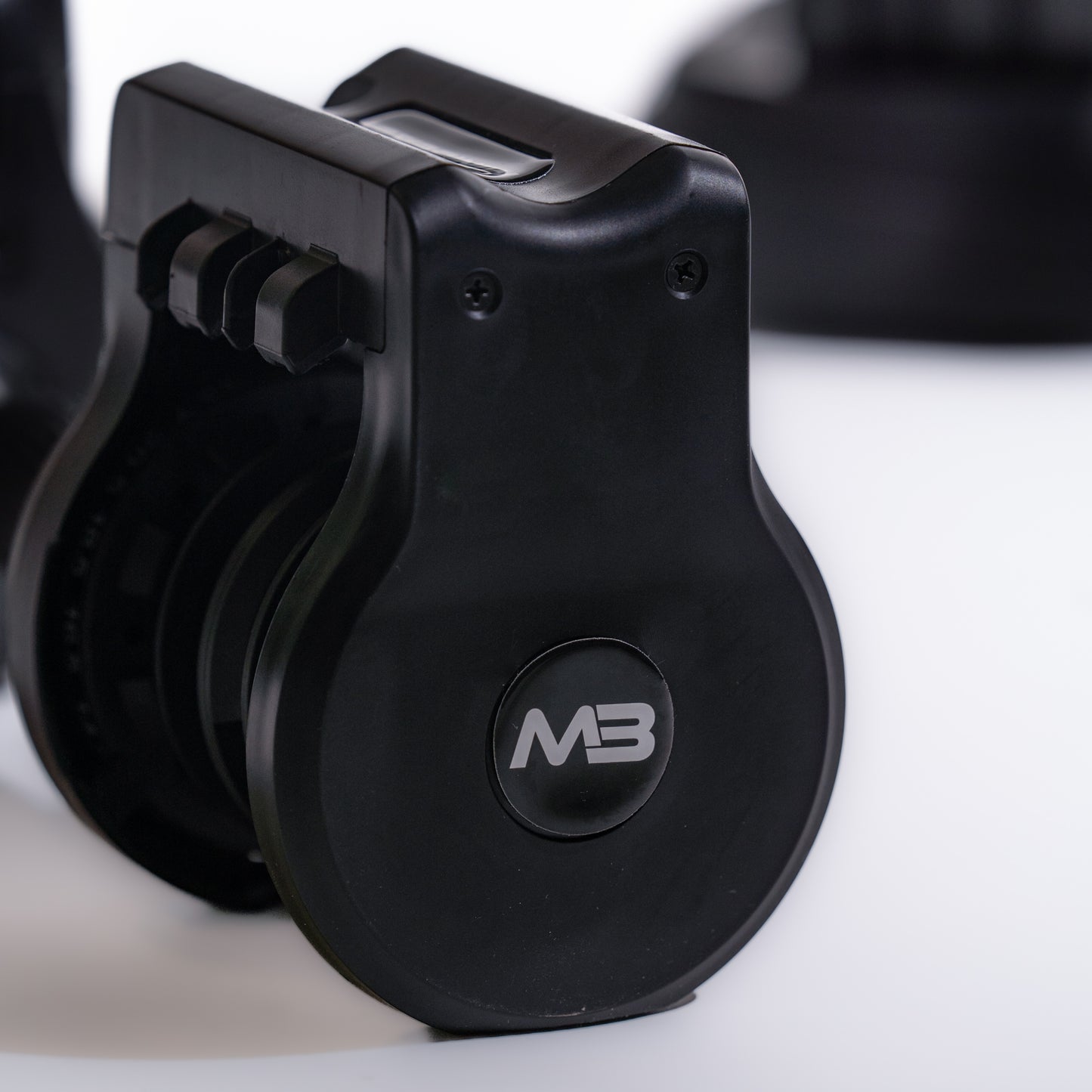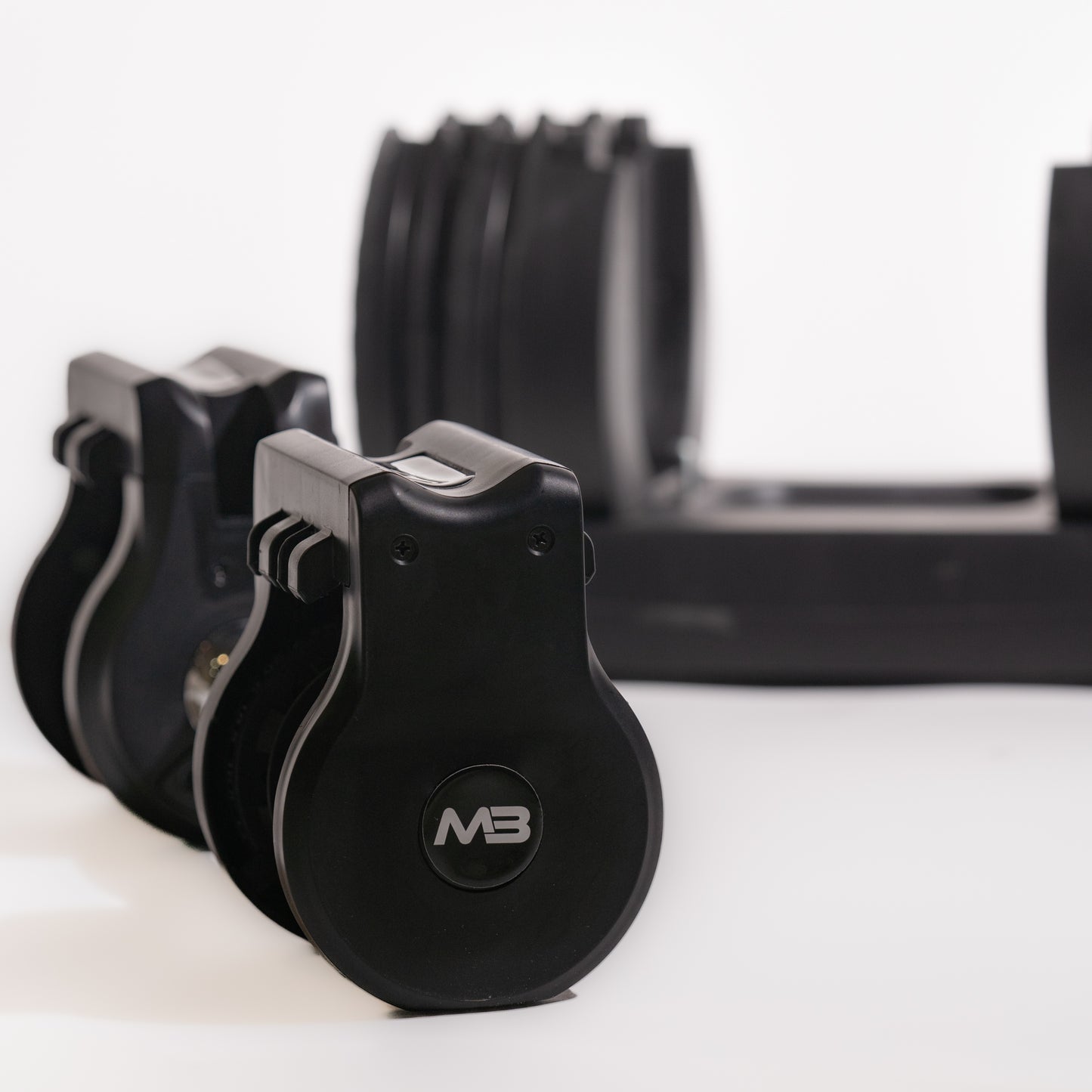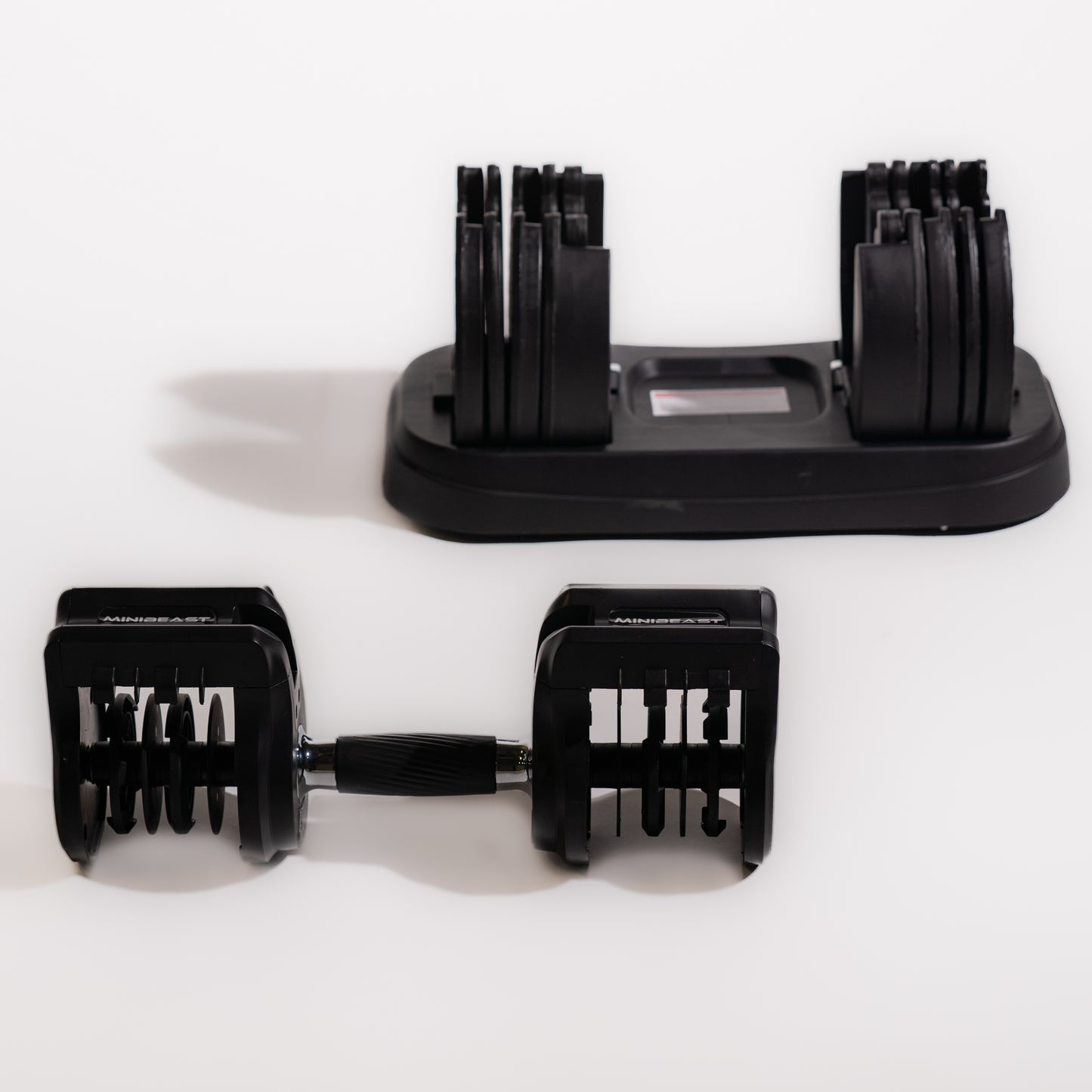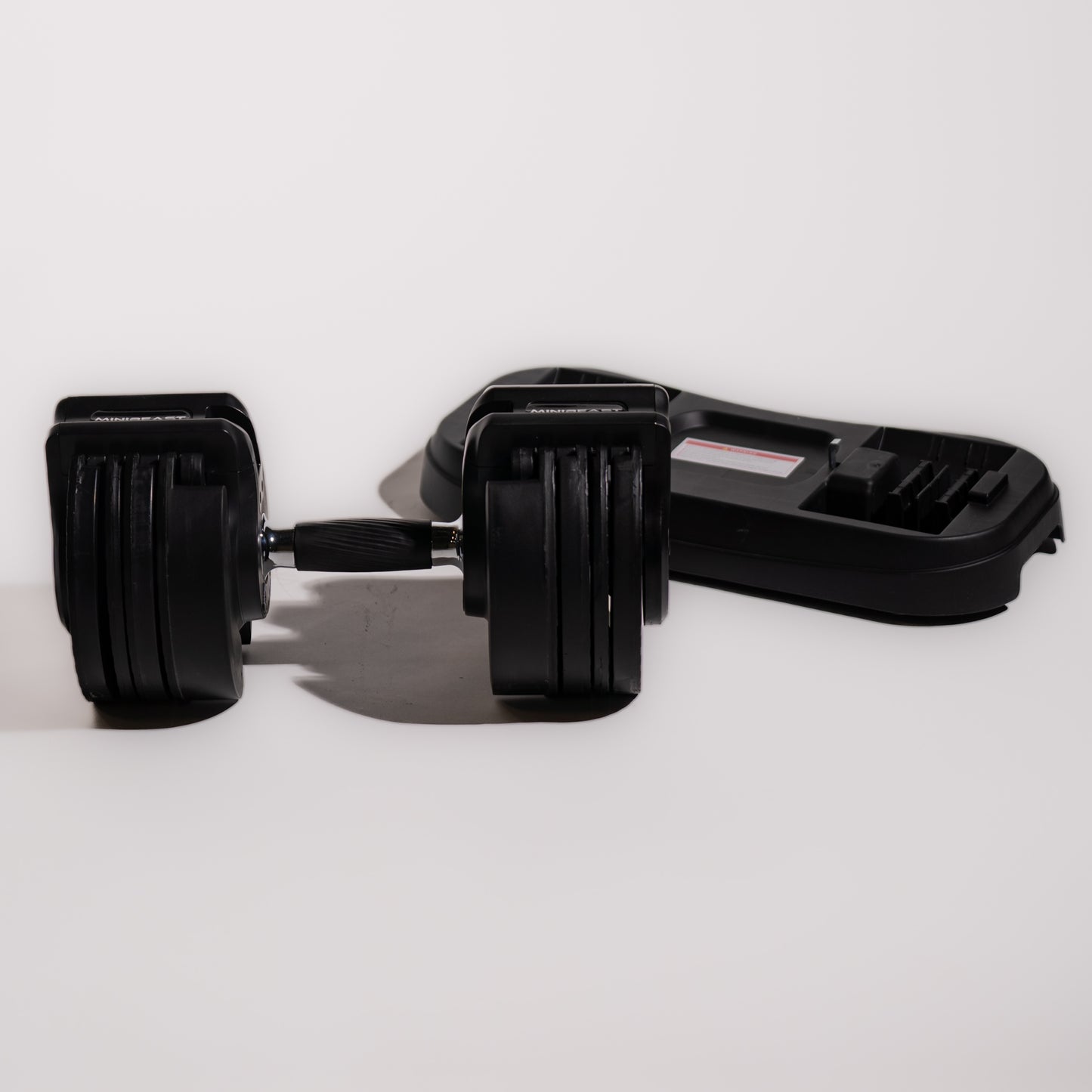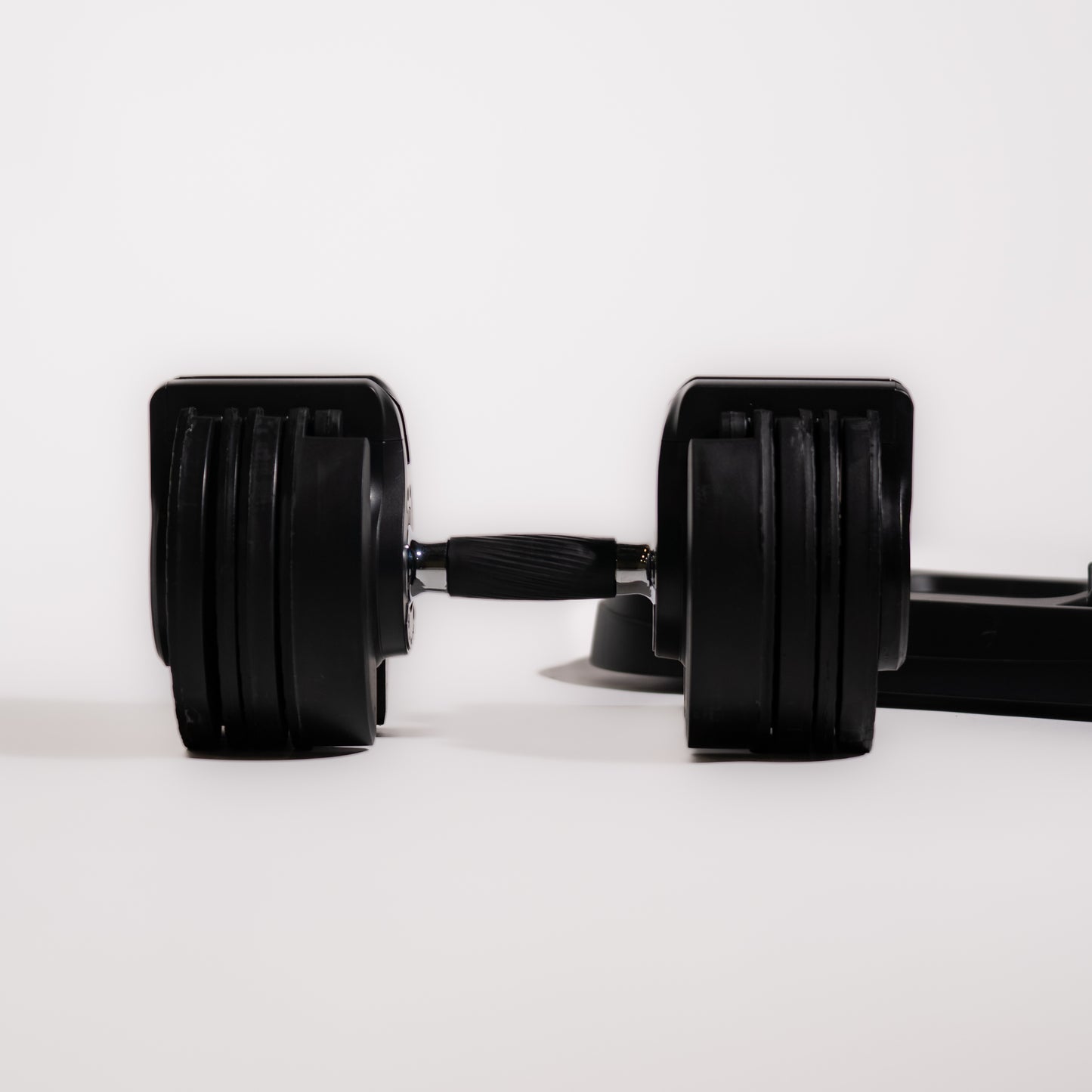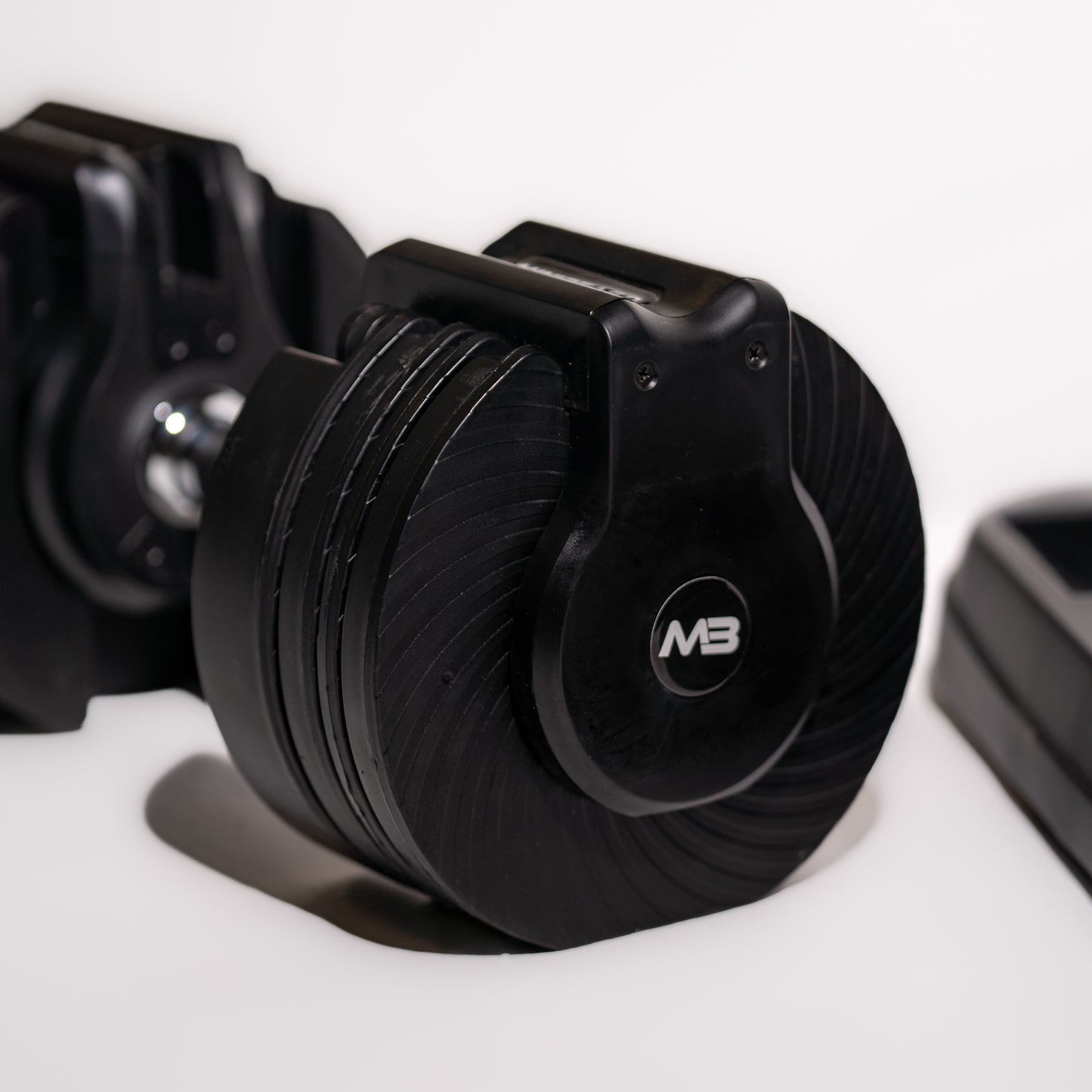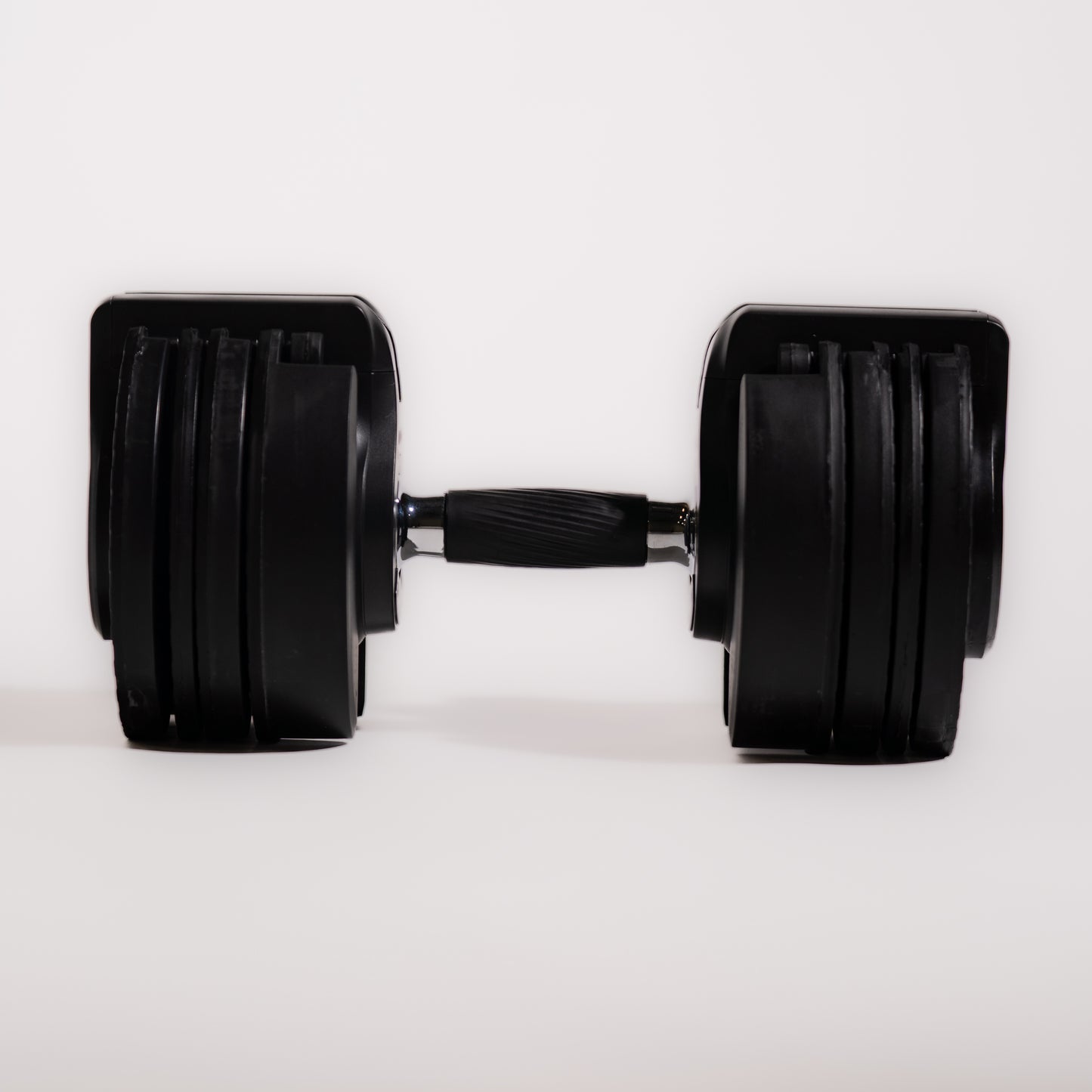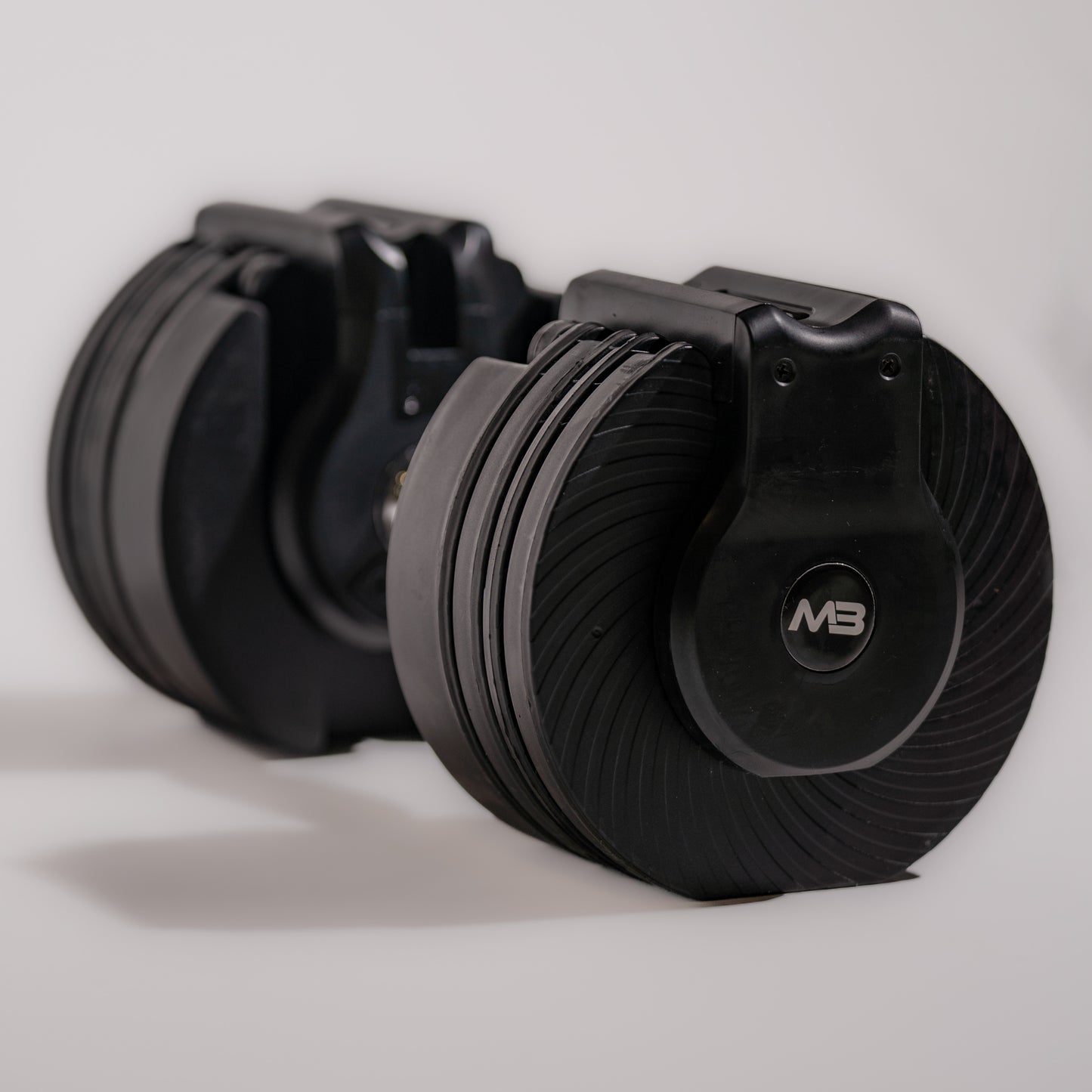 WHAT THE MINIBEAST
COMMUNITY IS SAYING