Product Details

* BURN FAT WHILE YOU SLEEP!

* Wake up leaner

* Help recovery

* Appetite suppressant

* Natural sleep aid

Experience your deepest sleep from within while boosting your metabolism and BURNING FAT!

Overnight ShredZZZ contains the most revolutionary and cutting-edge metabolism-boosting ingredients to curb nighttime cravings and accelerate the fat‐burning process, along with all-natural sleep-inducing ingredients for the ultimate deep sleep necessary for recovery. 

Most "fat burning" supplements on the market utilize thermogenic (increasing metabolic rate) and/or appetite suppressant ingredients to promote fat loss. These have shown to be effective fat burning methods when combined with diet and exercise and Minibeast Overnight ShredZZZ includes the best of these ingredients; But we've taken it to another level. Minibeast Overnight ShredZZZ contains 400 mg of Lyzme 5. Lyzme 5 is the worlds first patented stored fat metabolizer. In simple terms, Lyzme 5 utilizes your bodies own stored fat cells as fuel. Say goodbye to cellulite and those stubborn love handles once and for all!

Optimal sleep improves mental and physical well-being. When combined with our patented metabolism booster & fat burner in Overnight ShredZZZ ... you are on the fast track to achieving all of your goals.

OVERNIGHT METABOLISM BOOSTING COMPLEX

Supercharge Fat-Burning While You Sleep - While you're sleeping, your body will transform into a fat-burning machine — and a boosted metabolism will have your body burning calories around-the-clock, not just when you are asleep.

Curb Nighttime Cravings - Better sleep, along with the potent power of this ingredient blend, will help minimize those cravings you have close to bedtime. It'll help with those midday cravings too! Curbing nighttime cravings and ending late-night food binging can be an absolute game-changer for your physique! Experience relaxation without feeling the need to load up on carbs immediately before bed.

Feel Refreshed, Renewed and Re-energized - Your body will produce more BAT (brown adipose tissue), or "good" fat, to mobilize fatty acids and burn them for long-lasting energy. You'll wake up feeling like a new person!

STRESS REDUCING & MOOD STABILIZING BLEND

Improve Mood and Mental Well-being - Naturally stabilize your mood and relieve some stress with deeper, more effective sleep. You'll feel much better with an improved mood and feelings of well-being.

Sleep More, Stress Less - Our natural sleep complex essentially calms down your central nervous system by sending messages to your brain that it's time to wind down. No more racing, anxious thoughts to keep you up at night!

Wake Up Energized Without a Sleep "Hangover" - Achieve relaxation and deep sleep without waking up with the grogginess that comes with over-the-counter sleep aids.

EXTREME RELAXATION FROM WITHIN


The Best Sleep Imaginable - Prepare your body for sleep even before you hit the pillow, and virtually eliminate those restless moments prior to falling asleep.

Naturally Relax and Unwind - Daylight can limit melatonin production, so our formula helps your body maintain the proper levels so you can wind down after a hard day the natural way.

Good Sleep Benefits Your Entire Body - Studies show that getting proper sleep helps regulate body weight and hormone levels, relieves stress, improves energy and mental cognition, and much more.

BENEFITS:

• Optimal Fat-Burning Formula*


• Appetite Suppressant*


• Lyzme5 Enhances Energy & Promotes Fat Metabolism*


• Lose Weight & Lose Inches*


• Re-Shape Your Body by Targeting Trouble Fat Areas*


• Burn More Calories & Increase Metabolism*


• Get RESULTS with the ULTIMATE FAT BURNER*

 

Carriejune has been taking supplements for years, knows what ingredients have worked for her, and has teamed up with the best scientist in the industry/former professional bodybuilder Dr. Jeff Golini to create the highest quality formulations to take personally AND share with YOU! All Minibeast Supplements are Informed Sport Certified and Banned-Substance Free!

 

Lyzme5: *Lyzme 5 is a groundbreaking patented ingredient shown to break down the bodies fat cells into the bloodstream to use as energy.

L-Carnitine Tartrate: *Has been shown to play a crucial role in transporting long chain fatty acids for oxidation.

 

PROUDLY MADE IN THE USA.

 

Suggested Use:

As a dietary supplement, take 4 capsules before bedtime.

 

Lyzme5® is a registered trademark of All American Pharmaceutical protected by US Patent 9,216,160 with international patents and patents pending.

Keep out of the reach of children. Protect from heat, light, and moisture. Store at 15-30°C or 59-86°F.

*These statements have not been evaluated by the Food and Drug Administration. This product is not intended to diagnose, treat, cure, or prevent any disease.
View full details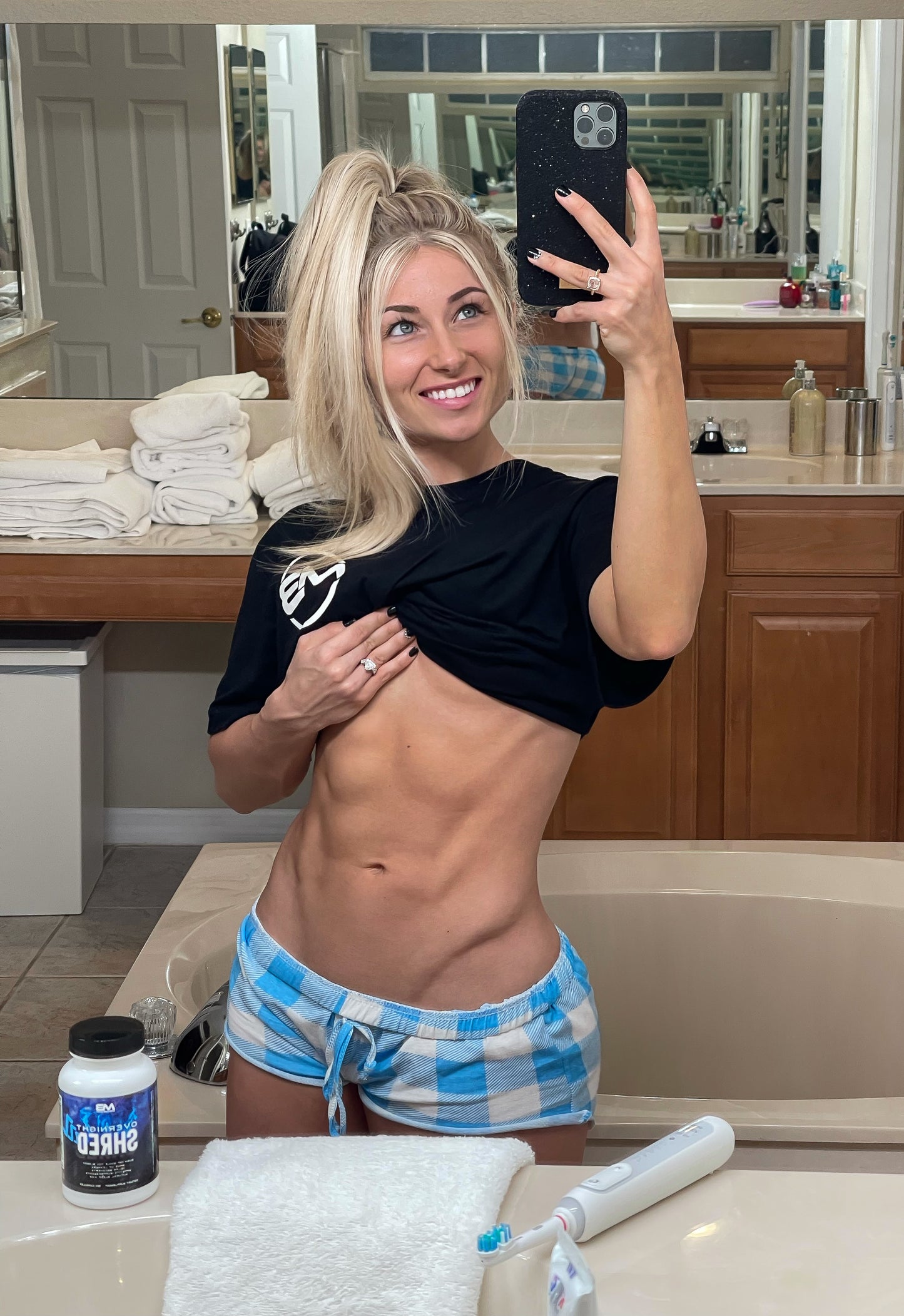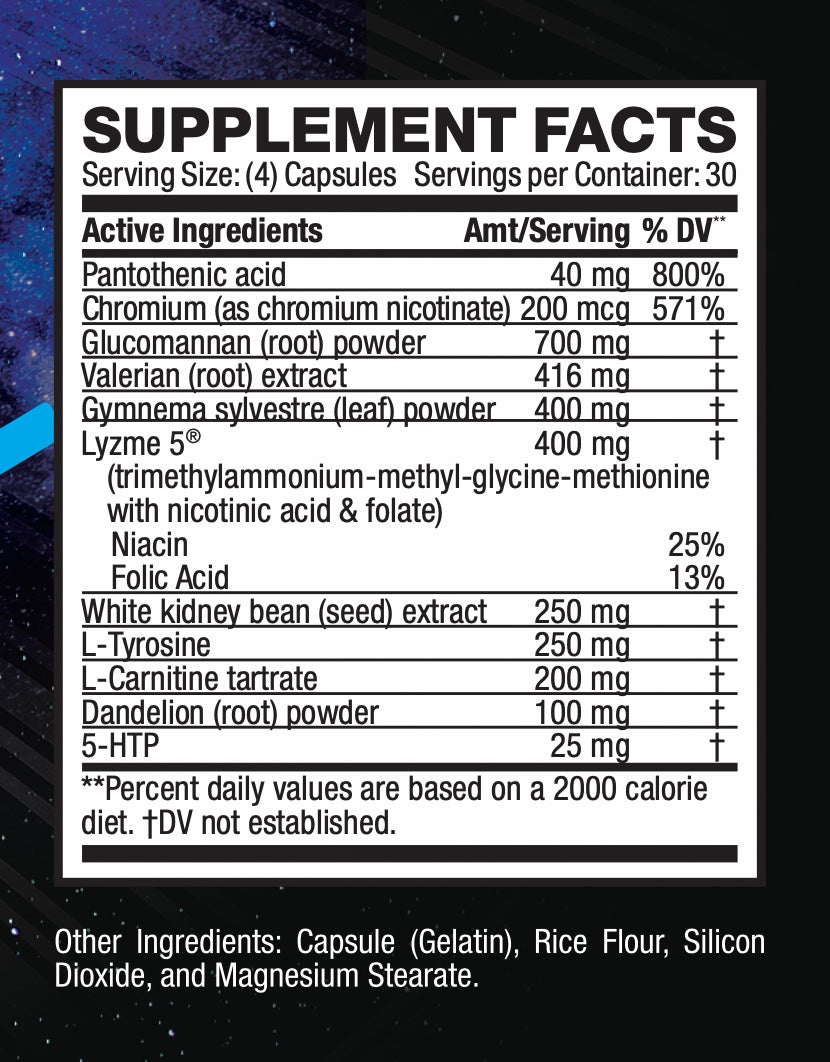 WHAT THE MINIBEAST
COMMUNITY IS SAYING